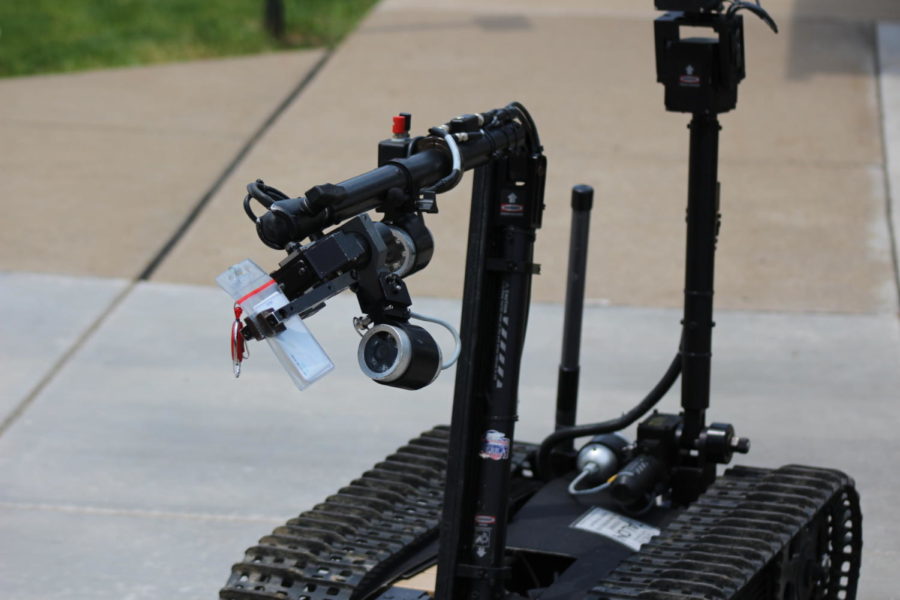 Gracie Shane
This year, many wondered if Crime Scene Investigation (CSI) week was going to happen for the sixth grade students. Thankfully, Ms. Jeanine Ging, other teachers and law enforcement pulled together and created the special event for the students. 
Ging has been running the CSI week for seven years at this time. 
"I have always wanted to hold some sort of forensic science event where the students had to solve a murder using scientific evidence. I mentioned this to Mr. Dave Matthews and he and Officer Liberty helped me get local law enforcement involved. This event would not exist without the help of Mr. Matthews, and this year we renamed it the Annual Dave Matthews CSI Event in his honor," Ging said. 
Years ago, the event was much smaller. It has since grown into a much bigger, week-long event. 
"The event started as 2-3 speakers and has evolved into a week-long event with several different agencies involved including, local and state police, K9 units, a parole officer, a private detective, a local judge, a homicide detective, SWAT, and the 911 response center," Ging said. 
"The SWAT team started attending CSI week when my daughter and her friends were in the 6th grade," Deputy Sheriff and Executive Officer of the SWAT team, Tom Shane said. 
That was one year after Ging started CSI week. There was less technology available then versus what the Special Weapons and Tactics (SWAT) team has now. 
"We bring and demonstrate certain new technology. We are limited on the equipment that we bring because it is a school and it is 6th grade. Some less lethal weapons still look like weapons, and that may not be understood by 6th grade children," Shane said.
Some of the new tech that the team has is a robot called the Talon Robot. The robot is a defense robot. It is used so real people, such as the men on the SWAT team, don't have to go into potentially dangerous situations. It has a moveable arm to grab things or open doors. 
Another tool the team has is Rangow, the K9 unit. Rangow is a German Shepard K9 used by departments across Beaver County to sniff for bombs. His handler, Deputy Sheriff Joey O'Sche, spoke to the students inside the auditorium this year, and has for the past six years. 
Through the years, CSI week has been a huge success and a hit among the students. It is a highly regarded event among the students of Freedom. All the students appreciate Ging and the huge amount of work she puts into this week, specifically to help and teach her students about the joys of public service. 
This article is dedicated to Mr. Dave Matthews.