Boys basketball shoots for a great season
Boys basketball works on improving and preparing for 2018-2019 season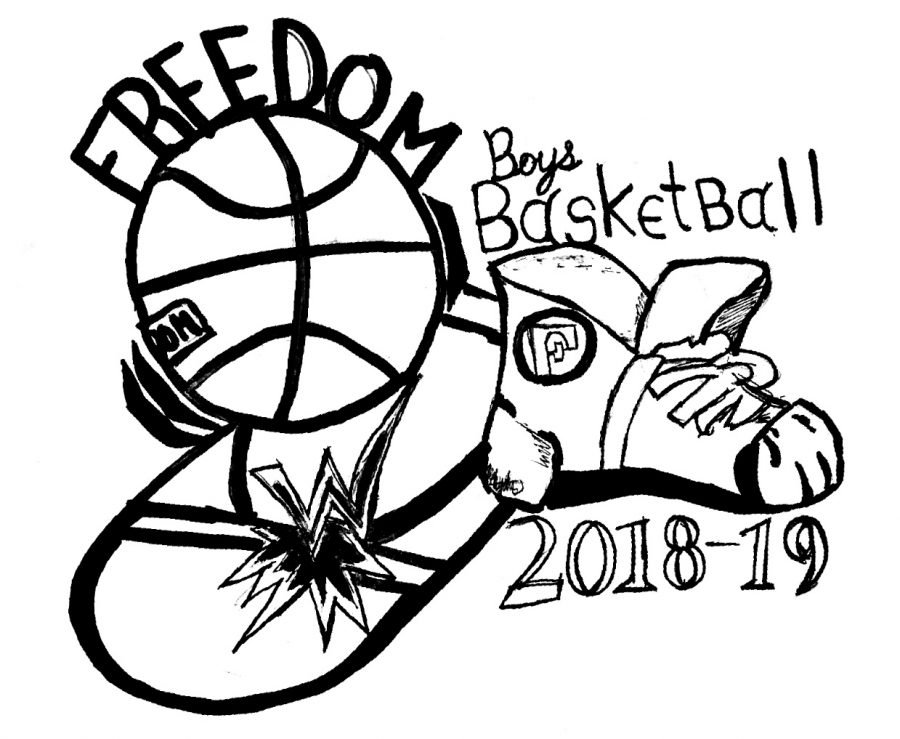 As the new basketball season starts and practices start every day of the week, the team has been working hard in the offseason to set up a successful plan for the future.
The difficulties last season should fill in as building hinders for much more noteworthy achievement this season. Although they ended with a disheartening record the previous years, they have set their goals high for a better season.
"This year's season is hopefully going to be better than the previous years but we did lose some key players," sophomore Logan Shaffer said.
Due to the lack of underclassmen players, it has been predicted that the junior varsity team will face a difficult season. They also fear the possibility of having to pull varsity players to fill in the vacancies on the team.
"Last years Junior Varsity will help improve the varsity greatly this year," Shaffer said. "We have been having open gyms and conditioning but we are going to continue to until mandatory practices start."
With 5 seniors leaving at the end of the season, the underclassmen and juniors will have to take charge and start preparing for next season.
"Our goal is to improve from last year and I really expect us to have a good season because we have some really good players and that is hard to beat," head coach Jeffrey Griffith said.
With their first game in December, the team is focusing on fixing some little things that will help them throughout the season.
"I feel our biggest challenge isn't really a challenge but something we just need to work on and that is going to be scoring. I think we need to work on shooting accuracy and putting the ball in the basket," Griffith said.
The team has open gym practices once a week until mandatory practices start. Players are required to attend mandatory practices that happen every day of the week.
"We have kids that are willing to put in the time, effort and hard work to improve and better themselves as individuals and the team as a whole for this season and the seasons to come," Griffith said.
The team has their heads high and heart in the game for the upcoming season. The season will kick off against Western Beaver on Nov. 23.
"This season will be one to remember and I believe with this fantastic group of guys, we will go far and begin making history," Shaffer said.