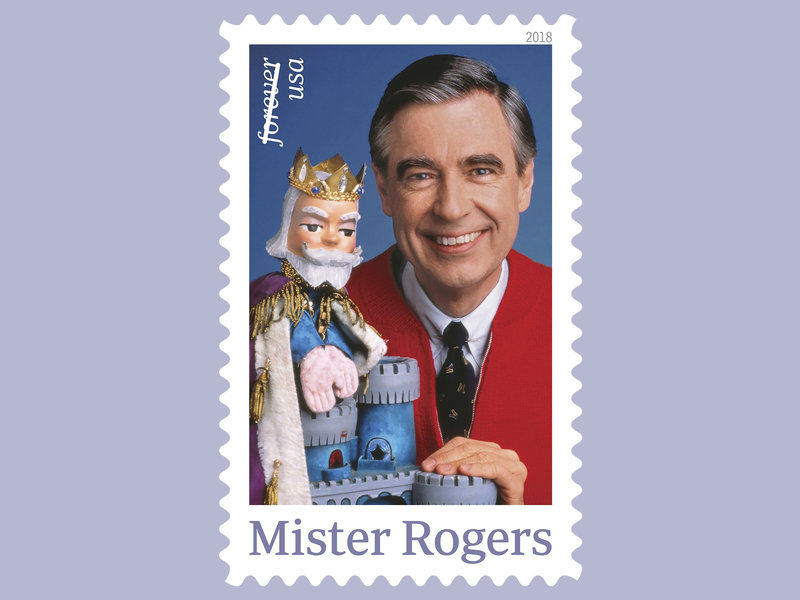 Fred Rogers is a name that people all over the nation know as their neighbor. Despite not going into television for the fame, Rogers inspired millions just through actions as simple as lending a helping hand, using polite manners and speaking about controversial topics like racism, disabilities, death and divorce.
On March 20, 1928, Rogers was born in Latrobe, Pa. to James Hillis Rogers and Nancy McFeely Rogers. While he did have people in his life that cared very much for him, his early childhood was difficult. Growing up, Rogers was shy, introverted and overweight. He also had some health issues, due to his childhood asthma. It wasn't until high school when he became more confident in himself.
In high school, Rogers began to grow as a person, as well as a musician. By his senior year, he was elected as the president of the student council.
In 1951, Rogers' success continued when he graduated with his bachelor's degree in music composition at Rollins College in Winter Park, Fl. Rogers was scooped up by NBC TV immediately upon graduation as an assistant producer and later as floor director.
Even though he was very successful at such a  young stage in his adult life, Rogers kept a good balance between making time for both his professional and personal life. On June 9, 1952, Rogers married a fellow Rollins College graduate, Joanne Byrd. Rogers additionally graduated from Pittsburgh Theological Seminary in 1963 and was ordained a minister in the United Presbyterian Church. Rogers even earned his private pilot license.
In November 1963, Rogers moved back to Pennsylvania, at the request of WQED Pittsburgh, which was the U.S.' first community-sponsored educational TV station. "The Children's Corner" was one of the first TV programs he produced for WQED after they hired him to develop the entire program schedule. "The Children's Corner" featured many actors who appeared regularly on his most well-known work, "Mister Rogers' Neighborhood."
The "Mister Rogers' Neighborhood" series didn't air until 1966 for the Eastern Educational Network. But only two years later, the program was made accessible for national distribution through the National Educational Television (NET), later becoming the Public Broadcasting Service (PBS).
With his soft voice, puppets and sweaters knitted by his mother, Rogers created his Neighborhood of Make-Believe. He used his background in music to write all of the songs for the show. By the end of his career, he was the composer and lyricist of over 200 songs and author of numerous books for children and adults. "Mister Rogers' Neighborhood" concluded after 895 episodes, making it the longest running program on public TV.
For his success as a pioneer in children's media, Rogers earned more than 40 honorary degrees from colleges and universities. Rogers was appointed Chairman of the Forum on Mass Media and Child Development of the White House Conference on Youth back in 1968.
Throughout his career, he received George Foster Peabody Awards, Emmys and "Lifetime Achievement" Awards. By end of his career, however, Rogers received every major award in TV for which he is eligible. He was inducted in the Hollywood Walk of Fame and the Television Hall of Fame in 1998 and 1999, respectively. President George W. Bush awarded him with the nation's highest civilian honor, the Presidential Medal of Freedom, in 2002. One of sweaters is on display in the Smithsonian Institution as a "Treasure of American History." In 2003, the Fred M. Rogers Center building was established at Saint Vincent College. It hosts the Fred Rogers Archive.
Unfortunately, in Dec. 2002, Rogers was diagnosed with stomach cancer. He gave his last public appearance on Jan. 1, 2003, serving as a Grand Marshal of the Tournament of Roses Parade and tossed the coin for the Rose Bowl Game. Less than two months later, on the morning of Feb. 27, 2003, Rogers passed away, with his wife at his side, at 74.
Set to be released on June 8 by Focus Features, a documentary titled "Won't You Be My Neighbor?" will feature interviews of his wife and co-workers, as well as showing footage from the set on and off-screen. It comes out this year to celebrate the 50th anniversary of "Mister Rogers' Neighborhood."