Light in a world of darkness
Small organizations in Beaver County are making a big difference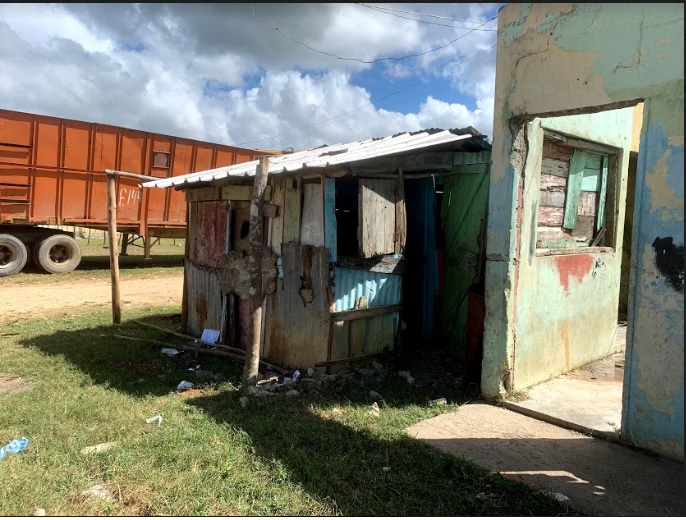 The news is oftentimes filled with negative stories. Between terrorist attacks, political party arguments, natural disasters and unemployment updates, there are typically very few positive news articles.
Despite the rare appearance of positive news stories, there are good things happening in the world. In fact, it's not difficult to find people in Beaver County who strive to improve the lives of others.
On Jan. 19, St John's Burry's Church sent a group of seven to the Dominican Republic on a missions trip. The youngest member of their team was eighth-grader Danielle Goudas from New Brighton Middle School.
"I learned to be thankful for everything we have. It especially amazed me how the people in the villages had literally nothing, but they were so happy and thankful for everything they own," Goudas said.
This was the fourth year that members from Burry's Church went on this trip. They go through an organization called Meeting God in Missions. These short-term missionaries went out to a different village each day to work on gardens; set up medical, optical and dental clinics; do construction projects; conduct Bible clubs for the kids and evangelize to the people.
Although it's good to go out to other countries to make a difference, there are organizations similar to Meeting God in Missions right here in Beaver County to help local people.
Tiger Pause is a youth ministry based in Beaver Falls that supports children who don't necessarily have a proper support system at home. They have an after-school program for students in grades kindergarten to eighth grade. Students receive homework help from trained tutors, are served a nutritious meal, enjoy recreational activities and participate in Bible studies.
Meeting another need is the Food Pantry organized by the Unionville United Methodist Church. The food pantry was started in the early 2000s by Nancy Liston and Alice Ketterer when they saw a need in the community to serve people who did not fit the requirements for federal assistance. It is run by the church's Compassionate Ministries Committee. The main focus of the pantry is to feed and clothe those in need in New Sewickley, Freedom, New Brighton and Rochester.
"There are a lot of people who live by themselves and do not receive enough money for rent, food, utilities and medicine. If we can help with the food portion, then maybe they can take care of the rest," director of the Compassionate Ministries Committee Jo Shane said.
Some people have a negative opinion of police officers, but not only do they protect communities, they go above and beyond what is required of them. Police officers educate the community by teaching different classes on safety and crime prevention tips. This gives people an opportunity to interact with law enforcement and build trust and respect between police and the public.
In December, the New Sewickley police officers came together to purchase Christmas presents for families who couldn't afford them.
"As a police officer, we see many children who don't have what others have and we see the struggle with parents not having the income to benefit their children. Every child deserves a Merry Christmas," Patrolman Richard Jones said.
The police officers were not required to donate to those families, but they did it very generously. They were able to give kids the Christmas morning that they were hoping for.
There are many ways to give back to your community. At Freedom Area High School, the National Honor Society does multiple service projects each year. In December, they collected items to donate to the Beaver County Humane Society. They collected items such as dog or cat food, blankets, toys, treats and more. The high school students came together to donate two boxes of items to the Humane Society.
The NHS held a food drive on Jan. 10 at both the boys and girls basketball games. Donating two cans of food would cover the cost of admissions to get into those games. Many cans of food were collected and donated.
At the beginning of February, NHS hosted a district wide penny drive to give money to a former middle school hall monitor who was recently diagnosed with cancer. Any student who went through Freedom Middle School knew the hall monitor. The NHS students felt that it would be a pleasant surprise to have a district wide fundraiser to help him out. The penny drive went on for two weeks.
Whether it's traveling the world or donating a blanket to the Humane Society, everyone has the power to make a difference in their own community. No matter the amount of things you give, they should all be given with a full heart.