Sliding into the new season
Softball starts their 2018 season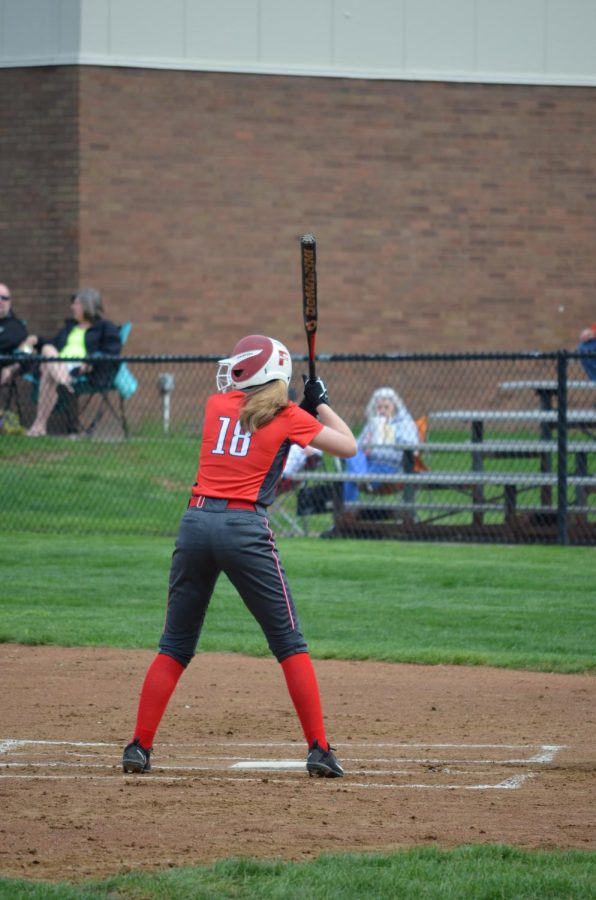 With the team making it to playoffs last year after 33 years, Freedom High School's softball team heads into a new season. High standards are being upheld from the end of last season. New freshmen join the team and seniors from last season graduate. This new season is projected to leave off where it ended last year: making it to playoffs.
Head Coach Bill Boggs and Assistant Coach Chuck Speicher are leading the team through this year's season. The team practices diligently on Tuesdays, Wednesdays and Thursdays from 5:00 p.m. to 7:00 p.m. and on the weekends. They continue to be proactive and work towards keeping the standards from the end of last season.
"Last year was the very first time in 33 years that we made the playoffs. I look to do that again and improve our record even more than we have," Head Coach Bill Boggs said.
This year, the team plans to keep up the streak of making it to playoffs. They also plan to break more records throughout the season. These records would be those of which haven't been broken in years. In order to break these records and go to playoffs, hard work is essential, goals would need to be set and practice is required.
"I think our team can do pretty well this season if we keep working hard," sophomore Shyann Komara said.
Goals are being set with the team and with each individual player. Whether it is goals from doing their best or working well together with each other. These goals are necessary so that the team can perform at their best. They will also give the team a bright outlook for this year.
"My goal for the season is to hopefully win sections and do even better than last year," Komara said.
The freshmen that have joined the team this year are Erica Gazdik, Tara Speicher, Haley Scheck and Ella Jansen. The only senior to have graduated from her high school career of softball is Caitlin Shaffer. The freshmen and junior players are the team's two biggest groups of players within the softball team.
"The incoming freshmen now have been playing in two years of junior high, so this year, they look to step right in," Boggs said.
With the new freshmen joining after two years of experience, the team has a positive outlook on this new season. The team is full of experienced players who hope to do well in the season. Great experiences for everyone on the team are expected to come from this season.
At their first scrimmage against Avella on March 19, Alexis Halvin hit a home run. With this homerun, Halvin got three other players into home plate. Freedom triumphed with a score of 17-0.
The team looks forward to beating records and making it to playoffs once again. Their first game will be on the home field at Carlynton High School on March 19 at 4:00 p.m.