Back on their home track
Track and Field team begins season with home meets for first time since 2016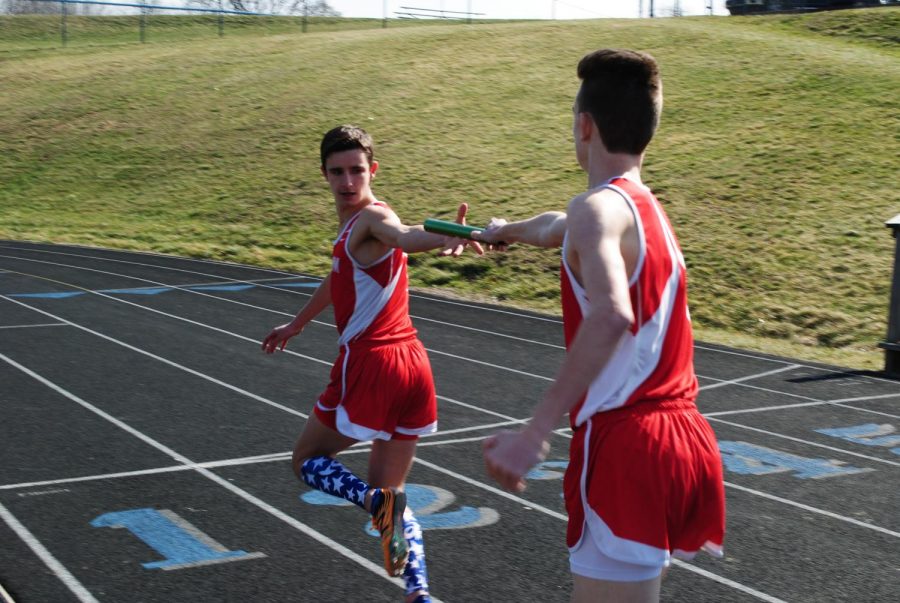 The Freedom track and Field team has begun yet another season, looking to break even more records. The boys' team ended last season with yet another section championship. This was their third in a row and the fourth in the past seven years. In the end, they fell to Riverside in the WPIAL finals and took home second place.
"We were all upset after that last WPIAL Championship," junior Fernando Franco said.
The team lost 11 members due to graduation, but this, of course, leaves spots open for the new members to step up into the spotlight. 13 freshmen joined the squad and they hope to make their presence felt early in their career. The upperclassmen will also have to fill in the big shoes that they have to fill, if they want to "four-peat" with section titles.
"They were phenomenal seniors, they laid out the work for us, they laid out the techniques and everything we have to know to become great athletes. It is now up to us to put in the work. We have great athletes and guys that are willing to step up and work hard," Franco said.
Their first scrimmage was held on Mar. 5 at South Side against South Side, followed by another scrimmage on Mar. 18 at Central Valley high school, which was against Central Valley and South Side. They don't keep score for preseason meets, but they were good training days for the team. Their first actual meet would have been on Mar. 22 against Rochester and Beaver Falls, but it was canceled due to weather issues.
"We have been hearing for a while that we were getting a new track. We have been talking about how hype it would be to have home meets. Being at home is always an advantage," Franco said.
The weather isn't slowing anyone down, though, as they continue to train hard in preparation for the late start to the season.
"We have to push ourselves because we have some very big shoes to fill," sophomore Jessica Scheel said.
Their final scrimmage meet was on Mar. 25 at South Side against the Rams. This provided one more training day before the start of the season. The first actual meet will be on April 4 at Quaker Valley against Quaker Valley, Winchester Thurston and Cornell.
Thanks to the stadium renovations that happened prior to football season, the first track meet held at Freedom since 2016 will be on April 11.
One thing is for sure, the bulldogs have one thing in mind after last season's heartbreaking defeat, according to Franco.
"We have unfinished business. We are here to take back what we own," Franco said.