Students in the workforce affected by stay-at-home order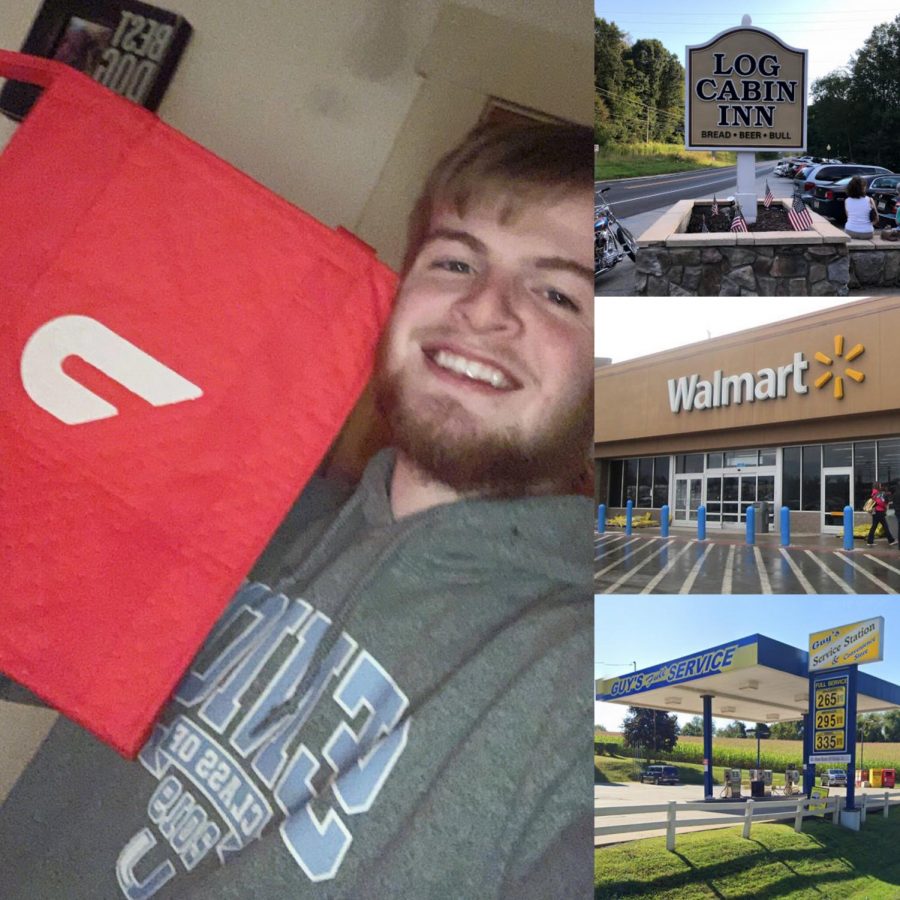 Madison Snavely, Editor-in-Chief (Online)/ Social Media Director
April 30, 2020
Family entertainment centers, restaurant hosts, waiters and waitresses, boutique workers, student teachers and other similar occupations all have one thing in common; they are a part of non-essential businesses. In late March, Governor Tom Wolf declared all non-essential businesses to close, leaving countless students jobless. While some students chose to stay unemployed for the time being, others resorted to taking on additional jobs in order to continue to make money.
To continue social distancing, some newly unemployed students chose to stay unemployed and wait for the pandemic to blow over. This can mainly be from wanting to slow the spread of the virus or being restricted by parents to work.
"Before quarantine, I worked at the Log Cabin Inn," senior Natalie Dubovi said. "The Log Cabin decided to close altogether because it was a hassle to remain open for just take out. Once restaurants are allowed to reopen, I'll start working there again, but all of the employees are currently out of a job because of the sudden closure. I certainly miss working and I'm hoping all of this passes soon."
Other students that were forced into unemployment searched for new jobs. These students either wanted a job to keep busy or needed to earn money to pay for various expenses.
"I worked for Fun Fore All Family Fun Park before quarantine, but sadly, they had to close so I had to find a new job to continue paying bills," senior Brandon Majors said. "I applied for a job as a gas attendant at Guys Gas Station and I am now a full-time employee working over 40 hours a week, which is more hours than before."
Despite being able to obtain new jobs, most student workers miss their old jobs and are looking forward to going back.
"Yes, I like my new job but I really miss the people at my old job," Majors said.
Other students continue to stay employed during the pandemic. These students work at places that are considered to be "essential," and despite coronavirus, continue to work.
"I worked at Walmart before quarantine and it is still open," senior Aidan Wright said.
"Walmart has decided to close its stores earlier so that employees have more time to disinfect the store. In our break room, we used to have a couch, and that has been removed as well as all of our round tables. They have been replaced with long rectangular tables and only two people can sit on opposite ends of the table at once."
Most businesses that chose to stay open have further pushed guidelines in order to keep their establishments extra sanitary. From this, these businesses are hoping to slow the spread of the virus while at the same time provide a clean environment for their guests.
"There can only be 10 people in the breakroom at once. Also, one entrance to the store has been closed and there can only be a certain number of people in the store at one time. Starting soon, they will be taking every employee's temperature when they arrive to work," Wright said, "so many procedures have been taken in order to stop the spread."
Other students have resorted to delivery service apps that allow them to work their own hours. Apps including GrubHub, DoorDash and UberEats allow workers to take a customer's order from a restaurant of choice, pick it up from the selected restaurant and deliver to the customer.
"I worked at Urban Air. Since Urban Air is closed right now, I am making lots of money, around thirty an hour, for DoorDash since nobody wants to leave their house and wants delivery," senior Noah Spanos said.
All in all, most, if not every student worker has been affected by the coronavirus epidemic. No matter if a student chooses to stay unemployed, continues working their regular jobs or decides to apply for a new job, all of these students have one question on their mind; when will life return to normal?