What to do with your boo
Valentine's Day gift and date ideas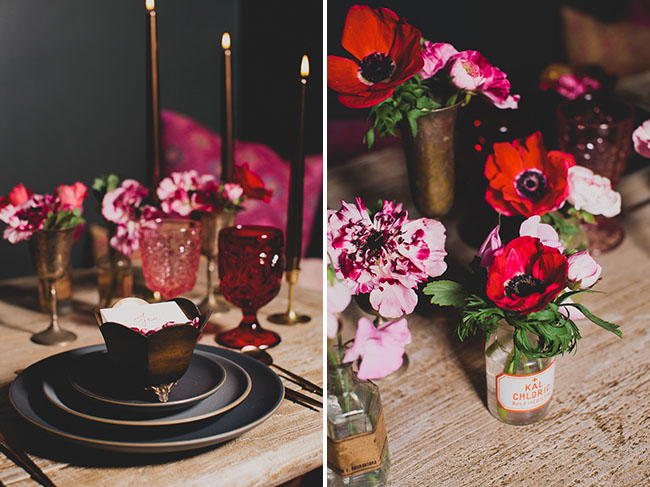 Do you still need help with a gift or date idea for your boyfriend, girlfriend or significant other for Valentine's Day? Valentine's Day is right around the corner and all of the stores are beginning to supply all of the usual boxes of chocolates and red roses. However, there are so many other things to do for Valentine's Day other than the typical chocolates and flowers. While Valentine's Day may not be that important to some, it's always nice to show the person you love how much you care about them-and Valentine's Day is the perfect day for it.
Valentine's Day takes place on Feb. 14 every year. There are several legends on how the holiday came about, but many of the legends contain vestiges of both ancient Roman and Christian traditions. Valentine's Day is a very popular holiday to send cards. In fact, it's the second most popular card sending holiday, with approximately 150 million cards exchanged annually.
Everyone loves to get their favorite candies, flowers or foods, but try to make it fun with a scavenger hunt. Place gifts around your house with clues to find the next gift. Another idea is to make your significant other their favorite meal. Whether it's macaroni and cheese or pizza, they will be thrilled that you made it. Instead of doing the cooking alone, use teamwork and make it together. If neither of you want to cook, go out for breakfast, lunch or dinner. For a little bit sweeter of a gift, make some of their favorite baked goods or a dessert that they like.
"My favorite gift to receive on Valentine's Day is chocolate and I enjoy giving gifts to others. I plan on taking my boyfriend to a nice dinner," sophomore Mayson Everette said.
Non-food related gift items can be a variety of things. For more heartfelt gifts, make something or get something more handmade. An option could be a Valentine's Day countdown or 12 days of Valentine's using love notes. You could also create a video slideshow of your favorite photos together or some of your favorite memories. If a video slideshow is not available to do, print the photos out and make a collage of them. More handmade gifts are DIY coupons or a story book telling how you met and all of the wonderful memories you have shared together.
Many people still enjoy the little gifts that everyone gets like chocolate and flowers. Those are still wonderful gifts, but you can always spice them up a bit by adding more. Gift boxes and baskets can always make the perfect gift, whether you make it yourself or buy it. Themed baskets like ones with bath stuff can include bath bombs, face masks or candles. That basket could also be used for a spa day at home. They could be filled with popcorn and candy with movies for an at-home movie date. A picnic basket with all of the foods you would have at a picnic could be for an indoor picnic date, but don't forget the candles.
There are so many things that couples can do on Valentine's Day. If the weather permits, go on an ice skating date at MassMutual Ice Rink at PPG Place and eat dinner at one of the many restaurants nearby. If you don't want to be outside in the cold, stay inside and build a fort with all of the pillows and blankets in the house and binge watch your favorite movies or tv series. Have a Disney movie marathon while laying in your pillow fort. Also, you could have a friendly competition while playing video games or board games. If you and your significant other are feeling more adventurous, you could go on a day trip to somewhere you both have never gone before. Also, reenact your first date and make it just as memorable as your first date.
In the end, whether you give a small box of chocolates or experience a day to remember for the rest of your lives, make the day a good one. Show the person you adore that you care about them and celebrate with them on the holiday of love.