District curriculum should provide student preparation in computer science, coding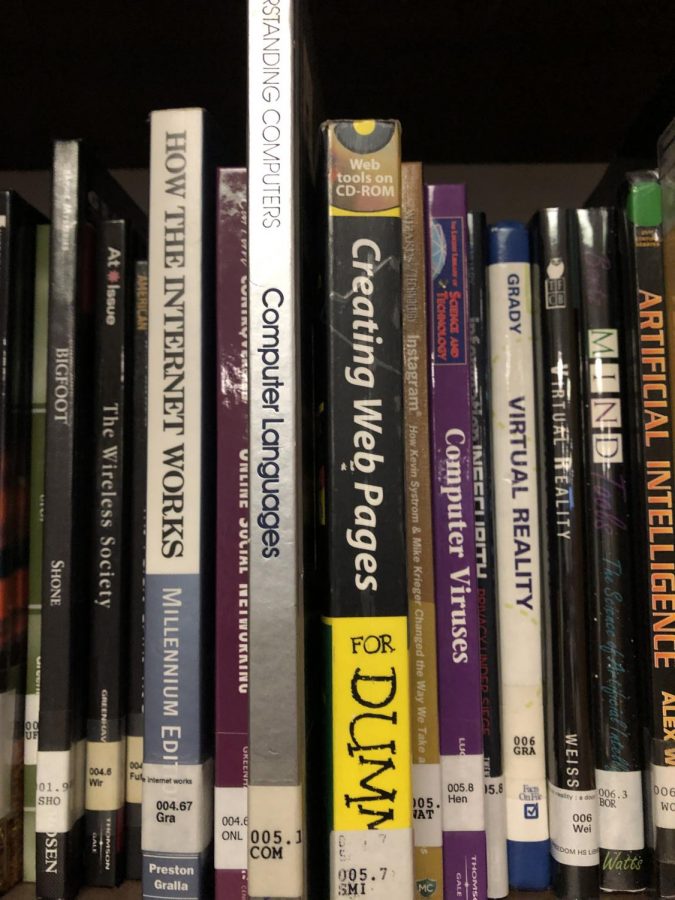 Cole Skuse, Business Manager/News Editor/Copy Editor
February 28, 2020
Technology and applications have become a big part of the modern world. The foundation of modern technology is the coding that somebody wrote. In the 1830s, inventor Charles Babbage developed plans for the Analytical Machine — the forerunner of today's coding machines. Babbage's friend, Ada Lovelace wrote out how the Analytical Machine could perform some calculation, thus creating the first computer code. Since then, coding has developed greatly and has become a staple of modern life. It's hard to go a day without interacting with something that has been coded. The impact of code is more prevalent than ever, so why does Freedom not have much to offer in terms of teaching it?
According to code.org's "2018 State of Computer Science Education," only 35% of high schools have some kind of curriculum that teaches students computer science skills. Also included in the manual is the number of computing jobs in the United States: 500,000. It is also the number one source of new wages in the country.
 High schools have many responsibilities and one of them is to prepare students for the future. If a high school perfectly fulfilled this role, then computing would be among the many courses that students could take. Through integration of coding skills into circullulum, more students could gain exposure to coding or gain a new passion for coding, which in turn would make a career path or hobby available to them.
Those who work exclusively in code aren't the only ones who need those skills, though. Oracle Academy, a computing education company, completed research in 2015 about coding beyond the field of computer science. That year, seven million jobs were posted that valued the potential employee to have coding experience. This boiled down to five main career fields: information technology, data analysts, artists and designers, engineers and scientists. By training students in coding skills early, they will be more employable in the future.
"The majority of new jobs will require someone to use technology. To teach those important skills we need more educators trained in teaching computer science," Pennsylvania Secretary of Education Pedro Rivera said. "These guidelines will help our college and universities to develop programs for teachers. In turn, we will prepare people with the technology skills for high-growth jobs in emerging industries that will support middle-class families and attract new businesses to the commonwealth."
There are a variety of resources available for students to learn how to code that can be taught in the classroom. One local option is the Carnegie Mellon University Computer Science Academy. This is an online program that is designed for high schoolers in the classroom to learn the basics of computer science. It teaches students the basics of the coding language Python and graphics and animations while providing tools for the teacher to run the classroom. The course consists of notes, exercises and lessons for students to get at least a basic understanding of computer science and coding.
In addition to learning in the classroom, the school can encourage the exploration of computer science and materials. Currently, the only material in the Freedom High School library that relates to computer science is one book: "Computer Languages," a book from 1990. This section is seriously lacking and by adding more materials and notifying students, this could lead to increased interest and advance student's computing abilities.
While the computer science curriculum may be lacking in the school district, some students have taken the initiative and started a Computer Science Club, where they meet weekly and learn about computer science coding and present on projects they are working on. While this may be an introduction to some to coding, a more formalized learning environment would benefit a wider range of students.
For a teacher to teach computer science, he/she will currently need certification in mathematics 7-12, "appropriate science certification," technology education or business computer information technology, among a few others. In 2018, the Pennsylvania State Board of Education approved the "Framework for Computer Science 7-12 Program Guidelines," which led to colleges and universities developing courses for computer science certification. They anticipate that eligible teachers will gain certification for 7-12 computer science by fall 2020.
As adding a program to the school would cost money, it is important to cover the costs of the addition. In Pennsylvania, the Department of Education offers up to $20 million in funding for schools to begin or grow their computer science curriculum to increase access to students in all grade levels. This is done through the Governor's PAsmart "Expanding Computer Science and STEM Education Initiative" and offers two different grants for which schools can apply. Depending on which grant the school receives, the school can expand its current program or work with other school and secondary institutions to increase student's coding options.
When it comes to preparing students for the future, it's important to consider every tool students will need. As coding has become a staple tool for those in the workforce, Freedom needs to be equipping students with everything they need to build themselves up for success.