Future of science
Freedom hosts the second annual Science Conference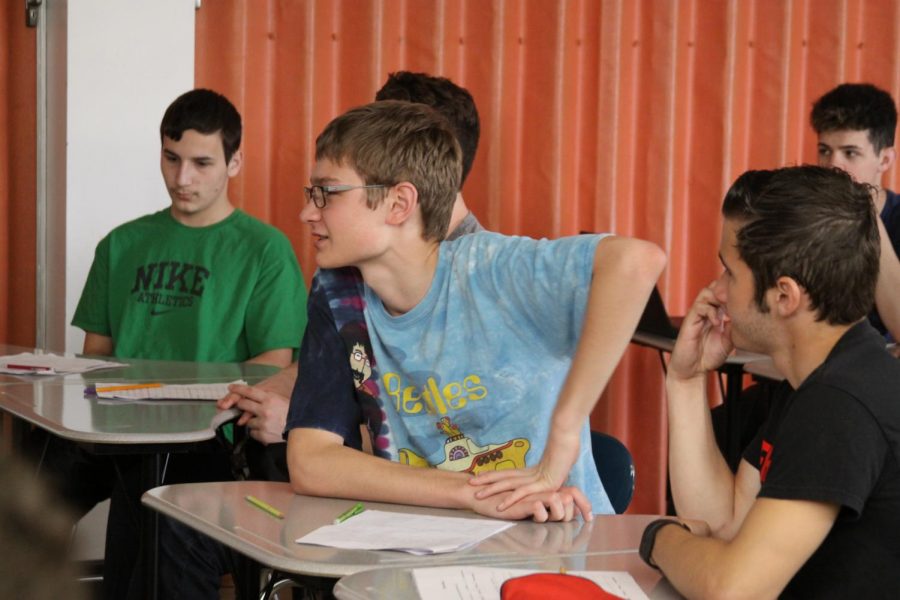 Freedom Area High School held the Second Annual Science Conference on May 10, 2018. Over 400 Freedom alumni, students, teachers and community members participated in the conference. Whether they presented or just watched presentations, everyone came together to make it a successful day.
The day started with an opening ceremony with everyone in the auditorium. Dr. Brian Wargo, the physics teacher who organized the day, gave a presentation on why science is so important and what the conference means to him.
Presentations began second block and continued through fourth block. There were ten designated classrooms where these took place. Each person that presented showed their own unique research that varied from alumna Kayleigh Roberts presenting on animal behavior to sixth grader Daisy Lewis presenting on gymnastics.
The people that participated in the whole conference saw at least 12 presentations throughout the day.
Once the presentations were over, students were given the chance to talk to the alumni and ask them questions about their careers.
The day ended in the auditorium with keynote speakers Andrew Baker and Jacob Beckey, who graduated from Freedom in 2015 and are both at Clarion University studying physics. The two went back and forth talking about why science, technology, engineering and mathematics (STEM) fields are so important. They really stressed the importance of physics and taking advantage of every opportunity that opens up.
"This science conference is a really cool opportunity that you guys have that not a lot of other people have. If you take advantage of the resources at Freedom through the science conference, through physics club, and taking the science and math classes, you will have an advantage over people when you go on to the university because not a lot of people come out of high school knowing what science is and what scientists really do," Beckey said.
For months, Wargo had been reminding his physics classes that this is not a science fair, but rather a science conference. There's a difference between the two. A science fair is for experiments that have already been tested before. The science conference is for students to test questions that they have. There were no baking soda volcanoes or potato batteries, but rather students experimented with more complicated projects.
"If you can Google the answer, there's no need to do it," Wargo said.
Another difference is that there is no first prize winner like there would be at a science fair. Everyone that presented is a winner in their own right. It's ultimately just about science and celebrating the work that has been done.
Wargo says he has plans to continue the conference for years to come and hopes to make it a much bigger event next year.