Good gravy!
Thanksgiving celebrations impacted by COVID-19 pandemic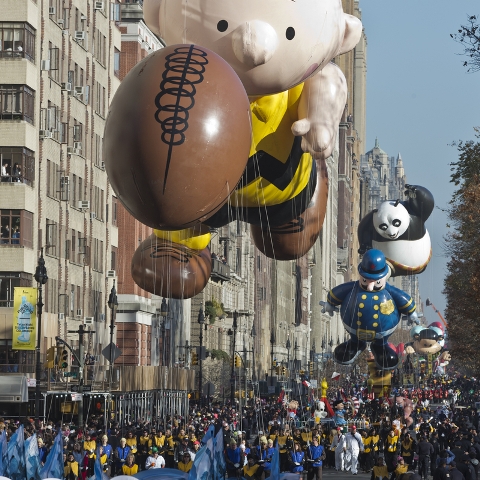 The holidays are meant for family and friends to gather in celebration of special occasions. Traditionally, Thanksgiving is a day where people come together to show their appreciation for everyone and everything in their lives. Unfortunately, due to the COVID-19 pandemic, many families and friends are being forced to modify, and even cancel, their Thanksgiving celebrations. 
Family and friends typically gather in large groups to celebrate Thanksgiving. However, these large in-person gatherings will not be possible, or will at least have to be limited this year, because of the severity of the coronavirus. The Centers for Disease Control (CDC) suggests that people attending holiday celebrations maintain a distance of at least six feet or more from people they do not live with. Trying to stay distanced makes it challenging for people to hold their typical Thanksgiving parties, as a lot of families usually celebrate together, but do not live in the same household. 
Thankfully, not everyone spends Thanksgiving with large groups and a lot of people enjoy a more intimate holiday with just their immediate family.
"I usually only spend Thanksgiving with my immediate family," junior Anastasia Smith said. 
The CDC also recommends that people be particularly mindful in areas where it might be harder to stay socially distanced, such as restrooms and eating areas. This suggestion does not bode well for people hoping to host or attend a turkey-day celebration. While the Thanksgiving holiday is not solely about eating outrageous amounts of food, that is certainly a major part of the celebration for Americans. People obviously need to remove their face masks in order to eat food for Thanksgiving, and since they gather indoors around small tables to eat, it will be almost impossible for people to follow social distancing guidelines. Therefore, many people are canceling or shrinking the size of their Thanksgiving celebrations in an effort to be as safe as possible.
"Being with family and friends is very important. I don't mean go out to big get-togethers with people you don't know, but at least enjoy the company of those you have seen this whole pandemic so far," Smith said. 
Feasting on Thanksgiving Day is not the only part of Thanksgiving being impacted by the coronavirus. Every year, the first thing many families do to kick-start their Thanksgiving festivities is gather around their television to watch the annual Macy's Thanksgiving Day Parade. Following the parade, loved ones enjoy a Thanksgiving feast of turkey, mashed potatoes and gravy, corn and numerous other edible delights. Unfortunately, the traditional Macy's Thanksgiving Day Parade will not be taking place this year due to COVID-19. However, according to Macy's, in order to avoid large crowds along the typical 2.5-mile route in New York City, the route has been shortened to just the final section of the march in front of the Macy's store on 34th Street. Aside from the annual balloon inflation being canceled, all balloons, floats and performances in the Thanksgiving Day Parade will still take place, and will now be showcased live on NBC in all time zones between 9 a.m. and noon. 
The holidays are all about spending time with loved ones, and COVID-19 is making it difficult for many to do so. Amid the COVID-19 pandemic, people will be forced to learn to be thankful this Thanksgiving for the good health of themselves and their friends and family, which is certainly something worth being thankful for.
"My favorite part of Thanksgiving is probably the time spent with my family. Yes, we get together often throughout the year, but Thanksgiving just brings a different atmosphere to the table," Smith said.