The end of the battle for the Warrior
Central Valley's playoff run, preview for next season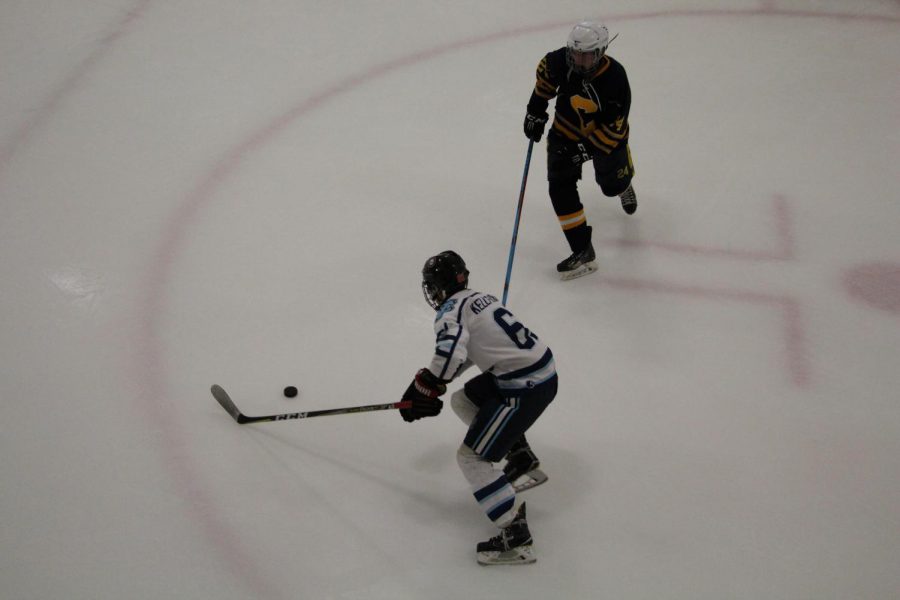 After a season of ups and downs, the Central Valley varsity hockey team finished their season on Monday, Mar. 5, following a 9-2 playoff loss to top-seeded Moon.
        "We could've played a lot harder on the fore-check and made better passes," junior Riley Adams said.
        At the start of the season, Central Valley was hoping to improve on their semi-final run the year before. After acquiring new co-operatives from schools such as Freedom, the team had brought together an array of talent. The question then became whether or not the team could work fluently on the ice.
        After a few unexpected losses at the beginning of the season, the Warriors did not get the start they were looking for. Nonetheless, the team earned a playoff berth late in the season.
        "Too many mistakes were made which cost us big time, but other than that we had a well-rounded season," senior Jimmy Kelly-Tindall said.
        The Warriors indeed had a well-rounded season. The team racked up 12 points and finished eighth in their division.
        "Deep down, we knew we could make it [to playoffs]," Kelly-Tindall said.
        The blue and white left it to the last day of the season to book their trip to playoffs. All they needed was a home win against the tenth placed team, Carrick, and they were in as the last seeded team. Kelly-Tindall scored early in the third period to make the score 4-2. Later in the period, Carrick scored twice in quick succession to force the game to overtime. The Warriors secured the golden goal one minute and 38 seconds later.
        "It felt good to beat them especially because it was in overtime. It made the game much more intense and that much better," Adams said.
        "We were pretty hyped up for that W. It was a tough game and both teams played hard and smart," Kelly-Tindall said.
        Looking ahead, Central Valley is considering going pure for next season. That means that they will not accept any co-operatives from other schools. Blackhawk, the school who held the co-op with Freedom before Central Valley, went pure after last season. This forced the student athletes that played under their co-ops to switch to a different school-sponsored team. In the case of Freedom's hockey players, that was Central Valley.
        Freedom will most likely have four returners for next year with the addition of up-and-coming freshmen. The returners are: Adams, junior goalkeeper Samuel Romutis, as well as freshmen Marc Evans and Matthew Keller. Keller played for Central Valley's junior high team this past season. At the moment, there is no guarantee they will remain with Central Valley. Only time will tell where they end up for next year's season.