3, 2, 1, Blast off!
Freedom Elementary hosts second annual story walk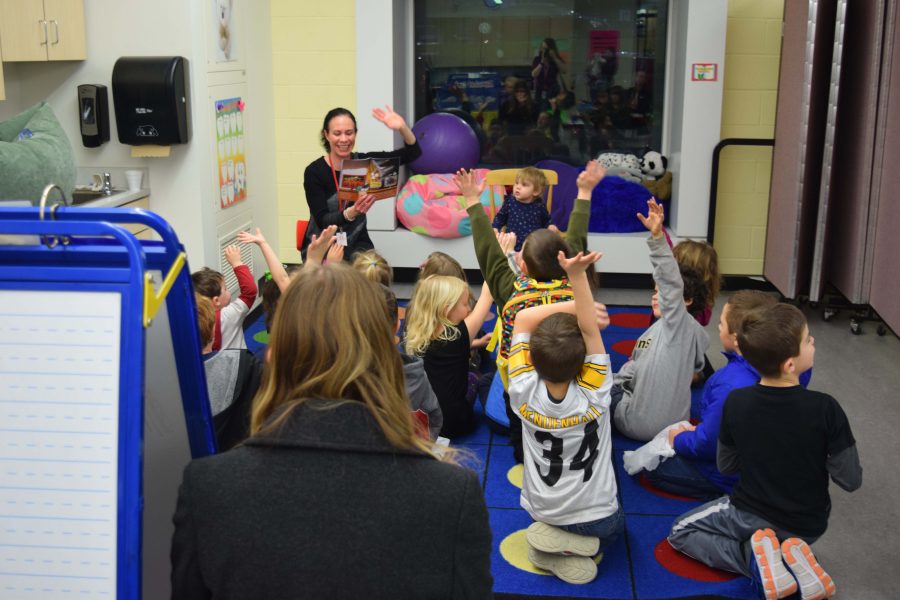 The Freedom Elementary School hosted the second annual story walk on March 2. This year's theme was "Blast Off to Reading," so the entire event was filled with space-themed books and activities that went along with the reading. The event was sponsored by Title 1 and the Beaver County Educational Trust.
The story walk event was open to both younger and older elementary school students. The activities and books being read were divided into what was better for the younger students and for the older students. Each age group had six books to read and three activities to complete. There were also five activities that everyone from any age group could do.
The books that the younger students read included "8 Spinning Planets," "Astronauts," "Fly Guy Presents Space," "Astronaut Handbook," "Glow in the Dark Trip to the Planets" and "What is the Sun?" There were also three arts and crafts activities for the younger students that went along with the six books they were read.
For one activity called Earth Craft, the children took a coffee filter and colored the filter with blue and green markers and they put water on it to mix the colors to make the filter look like the planet earth. Another craft they did was making planet headbands. They colored in planets and then glued the planets to a black paper headband. They also did a different activity where they used paper planets to create mobiles.
The older students read the books "Faces of the Moon," "The Sky is Full of Stars," "If You Were an Astronaut," "Planets," "If You Decide to Go to the Moon" and "The Sun Our Nearest Star." Their reading-related activities included making a space shuttle by cutting and folding a piece of paper, making a solar system out of a wheel of colored paper with a sun in the middle of it and planets around the edges and completing an online scavenger hunt in the computer lab on a worksheet about the planets.
The other activities that all the students did were making a "universe in a jar" by putting glitter, food coloring and tin foil in a water bottle and shaking the bottle up, shooting paper off the end of a straw like a rocket blasting off and using glitter and white pencil on black paper to draw constellations.
In the gym, the kids did fun, physical activities like throwing balls, doing puzzles, sprinting around an obstacle-course and testing reflexes by trying to catch a ruler midair.
At the end of the night, each kid got to take home a book. The book for the younger children was the "National Geographic Kids Planets," and the book for the older kids was called "Space." They got the books to go along with the space-themed events they participated in that night.