Check the box
Results of the 2017 general election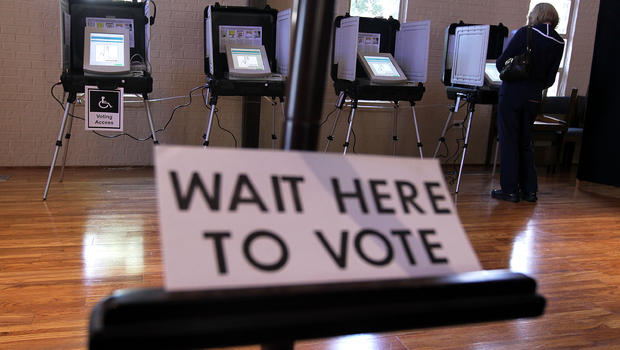 Cole Skuse, Business Manager/Copy Editor
November 30, 2017
On Nov. 7, millions of people across the nation lined up to fulfill one of their duties as  American citizens. The simple task of placing checks in boxes and submitting the form allows for Americans to share their opinions as to whom should be running their government. Though some check the boxes, others choose to write in names. Across Beaver County, 507 different races were held across 129 precincts. Positions elected ranged from mayor to tax collector, and to the candidates running, every vote mattered.
This year, roughly 29 percent of the population in Beaver County showed up to vote, compared to the 76 percent that showed up to vote last year. Granted, last year also included the presidential race, 52,000 fewer votes were cast for this year's local races.
For residents of Freedom Area, one of the biggest races this year was for positions on the school board. Up for election this year were the positions of five members: Lorilee Pail, Jennifer Sayre, Dawn Greene and Harry Gilarno, all sitting at four-year seats, and Alan Colorito, who held a two-year seat. Though there was not any opposition to these members on the ballot, others were running write-in campaigns: Emily Evans, Jason Reynolds, Monica Grunnagle, all running for the four-year positions, and Wendy Kline, who was running for the two-year seat.
Some of the candidates held a "Meet the Candidates" session at the Big Knob Grange on Oct. 27 where they answered questions from the public. The main purpose of this was so the public could learn more about those running for school board. In attendance of this meet and greet was Colorito and the four write-in candidates—Evans, Reynolds, Grunnagle and Kline. Along with their presence, Pail had sent in a questionnaire with her answers to some questions. The other three school board members who were up for election had been sent the same questionnaire; none of them responded.
"I have spent the last several months talking to the community and students about their concerns in our district.  It is nearly impossible to speak for everyone, but just in a short period of time I was able to identify quite a few key points that seem to be overlooked.  We also were in touch with other school districts to discuss best practices.  With such big projects on the horizon, a new perspective is needed to review and identify every dollar we can save and allocate the money into our students," Grunnagle said.
Though their names were not listed on the ballot, 29 percent of the votes for the four four-year positions were write-in votes, meaning the write-in candidates would each account for, on average, about 7 percent of the vote; however, the four incumbent school board members won the election, with Pail having 21 percent, Gilarno 18 percent, Sayre 16 percent and Green 16 percent. As for the two-year election, Colorito won with 72 percent of the vote, as opposed to 28 percent of the vote for write-ins.
"You will see my name and hopefully the names of my 'Freedom for Excellence' team on the ballot next election. I am passionate about helping to bring positive change to this district and thankfully I have never been one to give up easily," Evans said. Her words of perseverance ring true with her plans to rerun for a position on the school board in the future. "It is my hopes to have a well-rounded school with academics, arts and athletic programs complimenting each other and offering an abundance of programs for all students at Freedom. It is time for fresh ideas, new perspectives and an eye for details. I hope I will be given this chance next election."
In other news, Dana Sharpless, one of the workers in the cafeteria, won one of the two positions of judge of election for Conway Borough—an election judge is a person who is responsible for the orderly and proper voting in local elections.
"All elections are important; there is always someone running for office. Local elections cover mayor, school board, council, and this year, election officials. People should vote because it is their right as a citizen in this country and it is the day that they have to give their voice in the government," Sharpless said.
On all the ballots across Pennsylvania, voters were asked to mark "Yes" or "No" in response to a new proposed Pennsylvania constitutional amendment that would allow counties to exempt all of the property owners in their jurisdiction from property taxes. Before this was proposed, counties could only exempt up to 50 percent of property owners from property taxes if they chose to. The results of the elections were 54 percent saying "Yes" and 46 percent saying "No."
Though the turnout was not as large as last year, the impact on communities is still the same. Elections are meant to reflect the people's opinions and elections are essential to democracy. The opinions of the people are the true reflection of a democracy, and as thus, elections are held because America is built on the people who are a part of it. Without elections, who knows where America would be now?