Dead Weeks
Students motivation tends to fall between breaks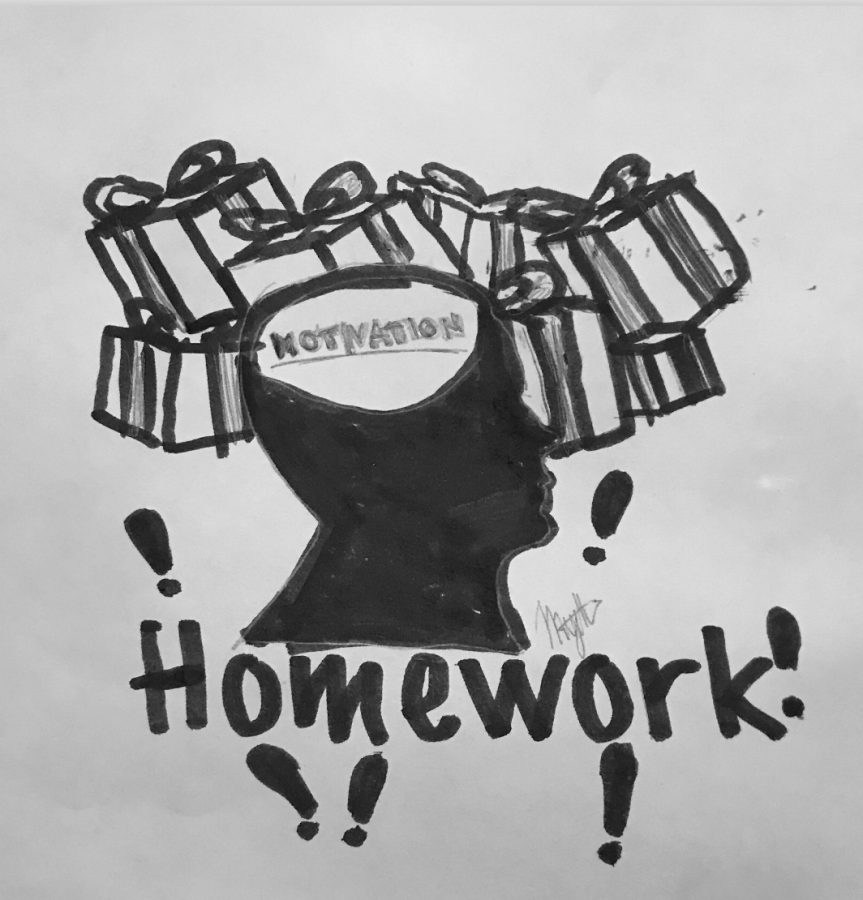 Myah Hrinko, Photo Editor/Social Media Director
December 21, 2018
As the holidays roll around, the most common problem teachers face is the lack of motivation from students. With only three weeks between Thanksgiving and Christmas break, students become so focused on the countdown to the next break they slack when it comes to turning in assignments, studying for tests and doing homework.
"It seems like, for some students, since they know that there are only a few weeks between Thanksgiving and Christmas break, that not doing the work won't hurt them," freshman Renae Mohrbacher said.
For others, students try and stay motivated during a break but their motivation is affected also by other students shown desire to learn as well. But why does that affect students?
"If a student sees the people they hang out with not enjoying school and not having the motivation to do work, they themselves will not want to do the work, "Psychologist and Teacher Chase Mielke said.
Students that normally do well year-round always have a time period where they are stressed and have many jobs and activities to do during the holiday season, causing them to slack off on other obligations they may have. Those other obligations may cause distractions during school time making students lose focus.
"I get excited about the break and so do my friends so I guess we just look forward to having some time off for once," junior Evan Aland said.
Another aspect of motivation between breaks is the schedule you get used to when you are not in school. For example, you get more time to sleep in and have a ton more free time. Students also get in the habit of constantly being around friends and being free of other obligations such as sports and extracurricular activities.
Students tend not to care about school work and school activities when they are with the family for holiday breaks. Also, the length of the breaks is affecting the student's capability to get back on track as well. It then becomes hard to have the motivation to get back on their school schedule, sports schedule, extracurricular activities and the everyday routine of a high school student.
But the question is, what can we do to stay motivated?
"Try your best to work through the lack of motivation and do the work you need to; it will make the rest of the year so much easier," Mohrbacher said.
Other methods are to remind yourself of long-term goals and surround yourself with people to help motivate you.
"Over break, I like to be around my friends and spend time with family which motivates me for when I go back to school. They keep me working hard," Aland said.
Break will soon end and school will start back on its normal schedule motivating students to get back into the hard work.