Defying the odds
Girls Varsity Basketball dominates division, despite losses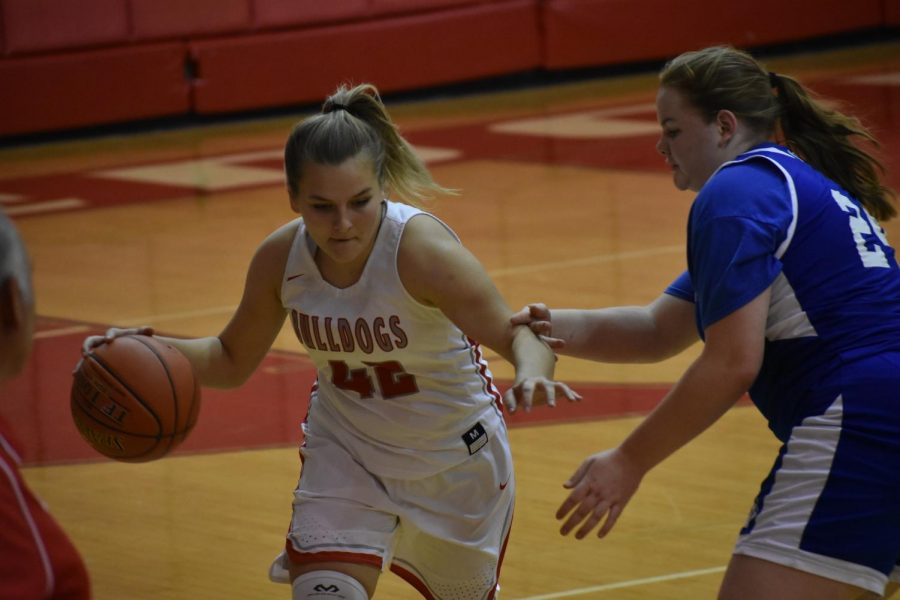 As of the writing of this article the Freedom girls basketball teams record is 11-4 meaning the team is currently sitting in fourth place in their section in the WPIAL.
The team continues to fight back as this season keeps throwing challenges at them. After having two players out because of injuries, and having a very physical game against Mohawk, the team ended up losing their shutout record during the game on Jan. 2 with a score of 57-42. 
The girls continued to battle and were able to win their Jan. 6 game against Riverside. Bumping up the team's overall record to 8-1. The team couldn't have been able to achieve this win if it weren't for freshman Julia Mohrbacher who led the team with a total of 21 points. Junior Karissa Mercier also helped by gaining a total of 10 points. The team also had the help of the rest of the starting line-up including seniors Myah Hrinko and Morgan Swab and sophomores Renae Mohrbacher and Olivia Evans. Players who had suffered injuries during prior matches were also cleared to compete, which helped in securing the victory.
This winning streak did not last long as the team ended up losing their next two games. Jan. 9 and Jan. 13 to Beaver and Avonworth. 
After losing to Beaver 47-21 and Avonworth 43-28 the team pulled through and was able to win on Jan.16 against Ellwood City with a score of 48-44. The defense played a big part in this game, shutting down any attempt of Ellwood trying to scoring. 
The team then went on to win their games on Jan. 20 and Jan. 21. On Jan. 20 the team faced off against Beaver Falls winning with a score of 49-38. On Jan. 21 the team played against Burgettstown winning 51-46. Making their overall record 11-3. 
On Jan. 23 the team unfortunately lost 66-47 in match against Neshannock.