Faculty changes in the high school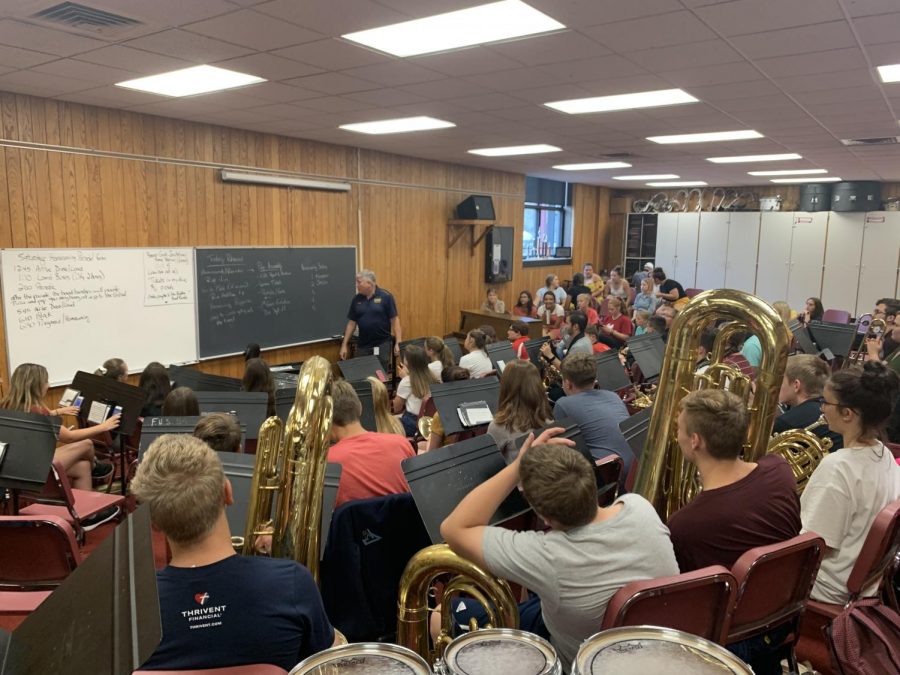 This year at Freedom High School, a few switches were made to the faculty. At the end of the 2018-2019 school year, two teachers retired at the high school, the first being former math teacher KC Hastings and the second being former biology teacher Craig Atkison. Band director Keith Kovalic took a sabbatical for the school year of 2019-2020 and communications teacher Bradley Baldwin resigned from his position, after accepting a job at another school district. 
To fill these positions, the school had to bring in new people and switch a few teachers around. Math teachers Ed Majors, Amy Isanogle and Amanda Bovard filled Hastings's position by taking on all of her courses. This means that all of Hastings' Pre-Calculus, Calculus, AP Calculus and algebra classes would be split up between Majors, Isanogle and Bovard.
Previous middle school science teacher Dawn Patosky was brought up to the high school to fill Atkison's position. Patosky was devastated knowing that she would have to switch positions within the district.
"It was difficult to walk away from something that I spent 30 years building," Patosky said. 
Band director Robert James took over the high school band director position. James is teaching both middle and high school bands. James isn't a new face around the district. His position isn't really new, just rearranged.
"It afforded me with the opportunity to work with high school students in addition to the middle school students," James said.
He has been working with the band since July through band camp and evening practices along with classes during school. James wants to provide opportunities for the students of the high school band.
"My goal is to enhance and improve all aspects of the band program from marching band to concert band and improving opportunities for students to perform in and outside of the school. I wanna do better, I think the kids deserve better," James said. 
Jennifer Newman took over the chorus class in the high school. Newman is also an alum of Freedom Area School District.
On the other hand, the school hired Communications teacher Emily Skirtich. Skirtich will fill the position of Baldwin. Coming to Freedom, this is her sixth year teaching. She previously worked at North Catholic. She taught 10th and 12th grade English within those five years of being at North Catholic. Skirtich graduated high school from North Hills in Ross Township. She is a graduate of Saint Mary's College in Indiana. 
She enjoys being at Freedom and likes getting to know her students more and more.
"I love coming to work, I think it's a really nice place. I'm excited to get to know my students," Skirtich said.
All of the teachers that have been brought to the high school have stated that they have felt very welcomed. They all have had a good transition from their previous position into their new position at the high school and are looking forward to the rest of the school year.