FASD news in brief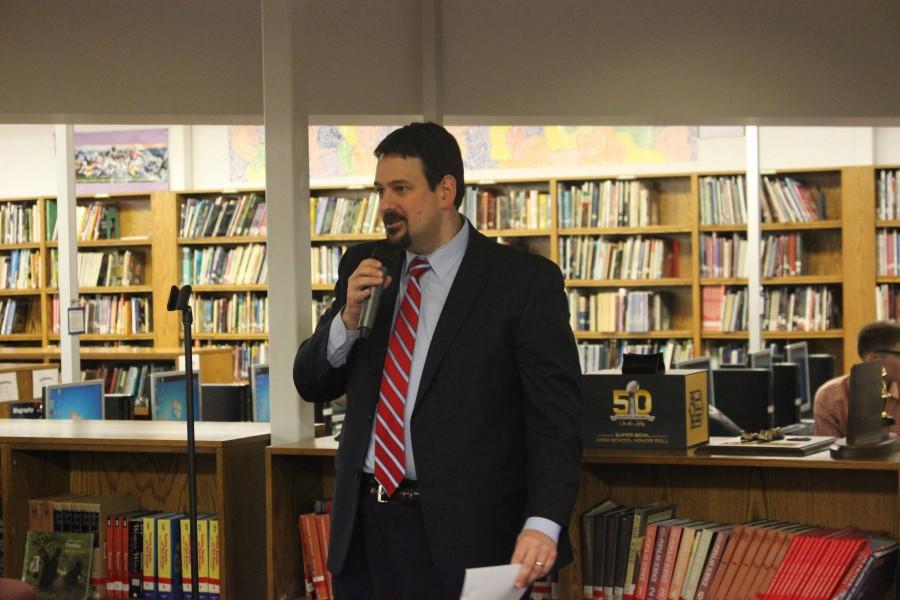 MICROPHONES
The district has invested in a microphone system for the school board meetings. In the past, community members could not hear the board and administration members during votes or discussion.
FRESHMEN FORUM
The freshmen forum that was first started last year had a positive response from, then, freshmen students. The forum included group activities, speakers, and career presentations. The forum will continue throughout the years, but will now be called the Folmar Leadership Forum after the late Anna Maria Folmar, organizer of the forum last year.
WEBSITE CHANGES
Director of Curriculum and Instruction Misty Slavic, FHS Principal William Deal and Director of Technology Marie Dohanich are in the process of making the school website more user friendly. The new updates will create a better user experience for the district.
STUDENT TESTING
The requirement for current juniors needing to pass the Keystones to graduate has been postponed two years by the state, so it will affect current freshmen.
Superintendent Jeffrey Fuller mentioned that the "Every Child Succeeds " Act will replace the "No Child Left Behind" Act in the near future.
MIDDLE SCHOOL CROWDING
Eighth grader Natalie Dubovi spoke about the crowding situation at the middle school. Dubovi expressed that there are currently 660 students in grades 3-8 in the middle school which previously held 550 students in grades 5-8. Some students are going to the elementary school for their lockers, but other students don't have lockers at all. Dubovi also said that she has been late to certain classes consistently because of hallway crowding.
The school board often doesn't have students speaking on behalf of a cause they feel strongly about. The room was quiet after Dubovi spoke. Fuller took Dubovi's comments under advisement and will look into it further.
STATE BUDGET SITUATION
Fuller stressed again that the district don't need to borrow money yet due to the budget stalemate, but there is a possibility we will need to borrow money for the beginning of the 2016-2017 school year if the current budget is not decided upon soon.
CONSTRUCTION
As elementary school construction is being wrapped up, proposed high school renovations might soon begin. The renovations would take about 12 months and the district would be using the same construction manager, S.P. Smith Construction, that was used for the elementary school construction. Proposed renovations include roof repair and windows.