Fashion Forward
Fashion has evolved over the years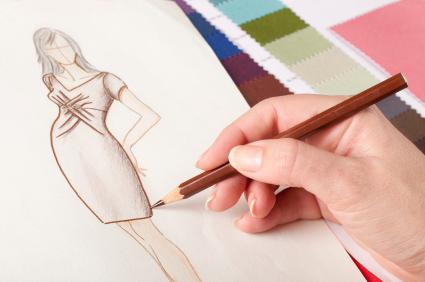 Madison Snavely, Editor-in-Chief, FHS Press.com/ Social Media Director
December 1, 2019
An article of clothing can consist of several different fabrics along with materials to create it. Different clothing choices can make up a person and allow them to express themselves better through their own personal style. As trends and history has changed throughout the years, so has fashion. It has evolved, and through meticulous decisions, fashion will continue to change and grow with individuals.
Starting with the 1900s, dress bustles became very popular. Not only did they contribute fullness to the dress, they also supported the overall drapery of the dress. Bustles are still used in current times when it comes to supporting prom dresses, homecoming dresses and other such formal attire. Adding gloves to any outfit also added flare to one's overall appeal. Moving forward 10 years, French designer Paul Poiret created the jupe culotte, which allowed fashion to extend into more vibrant colors and loser silhouette, comparing to the previous Edwardian style. Poiret also invented another well-known trend called the lampshade tunic. The outfit includes a wire hoop, allowing a circular shape at the bottom.
"I think that with the change in fashion trends over the years, or even throughout this past year, I've become more adventurous with what I wear and that I've stepped outside of my comfort zone a lot," junior Madison Lewis said.
In the 1920s, the flapper dress became the hit fashion choice, which included decorative beads, fringe, embellishments and other exciting elements to demonstrate the thrill of the decade. Women wanted to feel more empowered during this time frame, so bobbed haircuts were also a key-component. Every woman also owned a cloche hat in their wardrobe due to its extreme popularity.
The 1930s were even more extravagant when evening gowns and fur stoles became the new trend, as they created a more desirable, fancy aurora. However, this quickly died down in the 1940s when women started to wear boiler suits in support of WWII. Not only were these suits created entirely out of denim, they also empowered women and proved that their style choices don't need to be as restricting.
"When I was younger I really didn't follow fashion trends but as I got older and got into social media I saw a lot of influencers and pictures on Pinterest and tried to mimic their outfits, especially if I saw a similar look repeated multiple times or worn by somebody I admired," senior Elizabeth Carcaise said. "I also feel like a lot of the stores I shop at, Forever 21 for example, always had what's on trend, so it's almost hard not to follow the current fashion trend."
The 1940s took another turn of the fashion industry when Christian Dior launched a new collection that highlighted a new silhouette. The silhouette included distinct shoulders, an accentuated waistline and a large, voluminous skirt that took over boutiques all over the world. During the 1950s, fashion added flare as most women enjoyed accessorizing their outfits with pearl jewelry, most commonly pearl necklaces, and a garnished peter pan collar. Later in the 1960s, the pillbox hat became a staple piece in Jacqueline Kennedy's outfits, that soon became the latest trend.
"Obviously fashion trends aren't going to be trends without popular influencers wearing and promoting them. So with what is put out there I pick and choose what I Iike and what I can easily buy," junior Allyson Charlovich said. "Seeing these influencers wear different types of clothing gives me lots of different ideas."
Fashion statements that most affected recent time's trends started back in the 1970s when bell-bottoms and platform heels were introduced. These fashion statements emphasized the importance of disco at the time, and how fashion can either be dressed up or dressed down. In the 1980s, shoulder pads and leather jackets came into play, especially after Madonna released her 1986 music video for her song "Papa Don't Preach," that brought punk styles mainstream. It also brought power dressing, as women wore more blazers to bring a classic professional appearance. The 1990s showed how plaid sets can look chic on anyone, and how an all plaid matching blazer and skirt combination was a must-have. The 2000s arrived as velour tracksuits came on the rise and celebrities also wore trucker hats. These fashion choices although simple, were sold in boutiques all around the world. 
Most recently, in the 2010s, the most high demand fashion accessory became tiny sunglasses, that highlighted a more matrix-style. As most commonly found in recent fashion as well, "dad sneakers" including brands such as Louis Vuitton, Fila and Adidas took over the fashion industry, creating a more simplistic, comfortable fashion statement.
Over the years, fashion is constantly evolving, and changing the way people dress. As different trends come along and are followed, bits and pieces of past trends start to come into play. The next time a person slides their scrunchie onto their wrist while opening their tiny sunglasses, they will think about how past style has affected their current style.