FHS changes parts of everyday life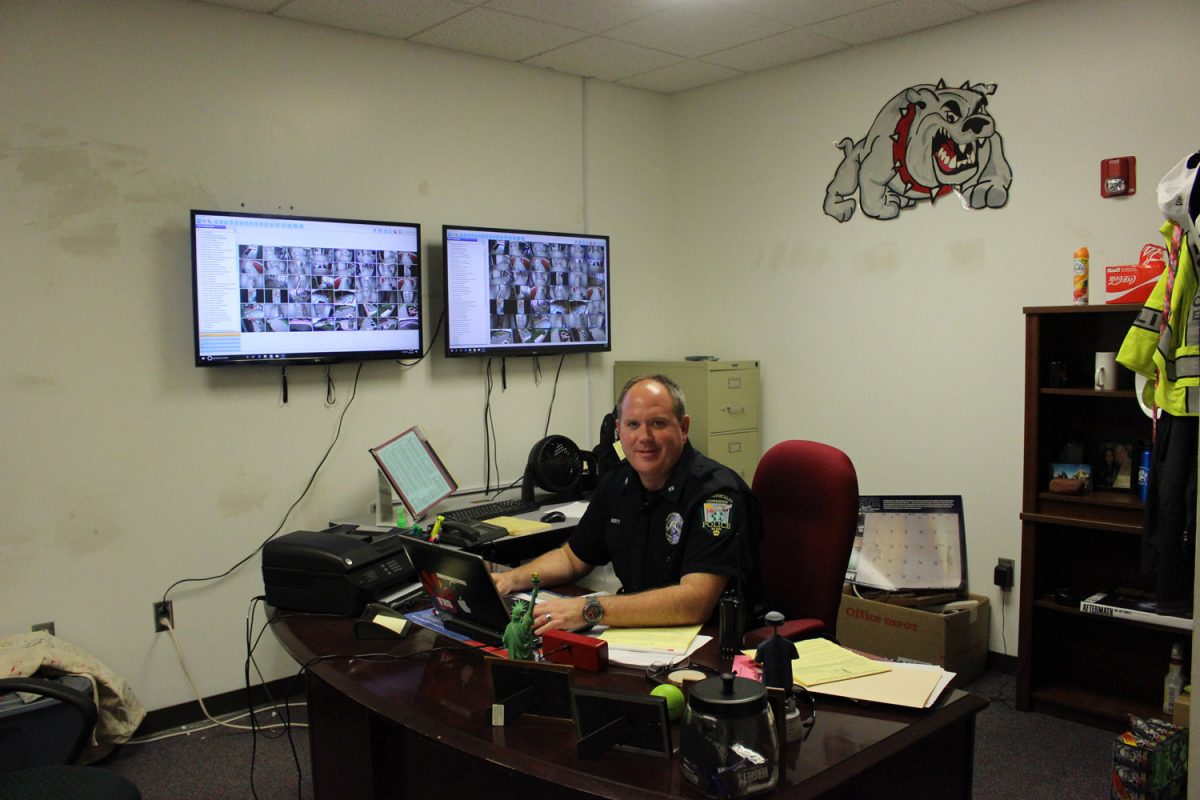 Schedule
The 2017-2018 school year isn't an exception to the trend of change. In fact, Aug. 22 marked the first major changes in the high school. Academic Assistance Period (AAP), has been changed to "Personal Learning Time," better known as PLT. The daily schedule has also been modified with the placement of the new PLT period.
"The goal is overtime to be able to create more opportunities for students to explore things that are of specific interest to them. AAP last year really wasn't being utilized that we as a school hoped it would be," Principal William Deal said.
For almost a year, Deal and other members of the administration have been exploring different placement options for AAP. With this, they had to think of every fault that would potentially arise. Some of the biggest problems with rescheduling the school day around this PLT period were associated with time.
If they were to schedule in the morning, CTC students would miss the daily announcements. If they were to schedule during third block, the lunch schedule would need changed as well.
"We felt that there was enough value in that time period to keep it, but we're just trying to find a way to make it a little more useful and a little more valuable to students, so this was our first step in trying to make sure that that happens," Deal said.
Programs
Along with PLT, other changes include the hall pass system, office and classroom updates and the new form of DTV, The Bulldog Beat.
The Bulldog Beat, previously known as DTV, has also had a renovation of itself. Now, students have press passes to cover stories, more multimedia elements are used in the show and a new logo has accompanied the new name. Some differences have also been made with The Beat's content. Because of the time change of PLT, the pledge, weather, PLT schedules and lunches are no longer announced, whereas with DTV being shown in the morning, those pieces of information needed to be included.
With hallpasses, an extra step has been added to the normal routine of signing out. Students must have their teacher fill out and sign a pink slip that has basic information on it before they are allowed to leave.
"So, that hall pass gives us a lot more information that just carrying a little piece of plastic or a little board down the hallway. Now we know when you've left the class, what your destination was, that that was signed by the teacher. It's just trying to build in more accountability to make sure everyone's where they're supposed to be," Deal said.

Personnel
Locations have also changed with this new school year. Mr. Tom Hickey, ninth grade Secondary Computer Applications teacher, has moved his classroom from the library to room 224. His current location was previously belonging to Ms. Beth Arnold, but her permanent move to teach at the middle school prompted the transport of Hickey's classes.
The addition of Arnold to the middle school staff was possible through transferring Mr. David Badamo, Home Repair and Robotics teacher, to the high school full time.

Classroom and office space
Noticeable office modifications have been set as well. Since the retirement of  Career Coach and Freedom Area Task Force Co-chair, Ms. Ellen Hill, Deal has taken over her office space, leaving Deal's previous office available for Resource Officer, Tom Liberty.
"While I enjoyed the fishbowl, being able to see everyone, that created some challenges… it made a lot of technical sense to drop all [of] the new security cameras in that office. That does make Officer Liberty more visible for students, which we wanted, so they can truly use him as a resource officer," Deal said.
The changes are yet to stop. Coming later in the progression of the year, three new members of the FHS staff are to be added. Replacements for special education teacher,  Ms. Jaclyn Smithhammer, who has taken a position to teach at Beaver and Ms. Amanda Krampy, due to her leaving her position in the Guidance Office will be added along with a new teaching aid.