Freedom takes Peru
Spanish Club travels to Lima and Cusco, Peru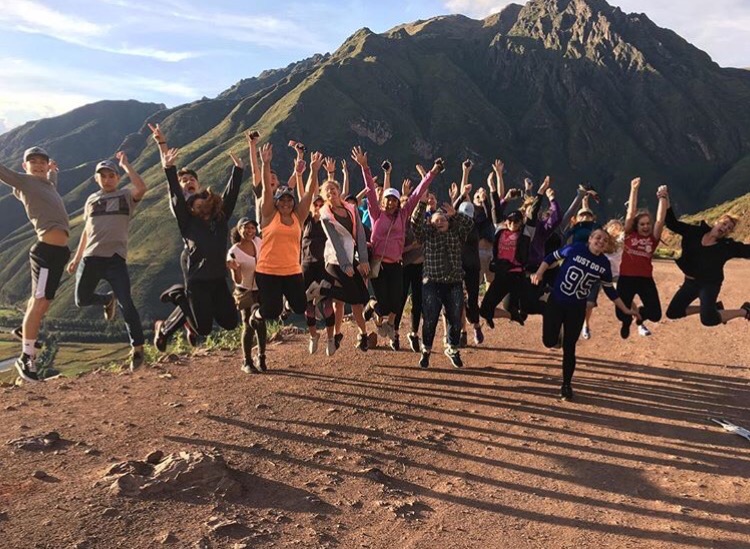 From April 13 to 21, 25 students involved in Spanish Club, along with seven chaperones, traveled over 3,600 miles to Lima, Peru as well as Cusco, Peru. While they were there, they experienced an entirely different culture, a different way of living and unique foods.
On day one, the crew boarded their flight to Atlanta at 1 p.m. After arriving to Atlanta, six hours and 40 minutes later, they arrived at Lima around 5 a.m Eastern time (ET) and 4 a.m. Coordinated Universal Time (CUT).
Day two, their trip began. The group met their tour guide, Alvaro Jimenez, as he took them on a tour of Lima. Their tour included government palaces, museums and monasteries. They also traveled to Miraflores, a district in the province of Lima that includes many restaurants, shops and department stores.
Day three, everyone flew to Cusco, where they would spend the next five days of their trip. After arriving, their guided tour included places like the Korikancha Temple and the Sacsayhuaman Fortress.
Day four of the trip, the crew enjoyed a weaving demonstration were able to try it themselves. That day, they also visited the Maras salt mines and toured Ollantaytambo, a village in the Sacred Valley.
The fifth day included a train ride to Aguas Callientes, where they rode a bus to the top of Machu Picchu. Junior Austin Schroeder reported that they traveled about 8.3 miles, 17,796 steps and 225 floors on the way back down to the bottom.
Day six, their tours included a trip by train to Ollantaytambo again, a look into a local Indian market and a visit to the Pablo Seminario ceramics workshop.
On the seventh day, the group got the opportunity to visit a local preschool in Cusco. Junior Taylor Petroff, as well as almost everyone else, said this visit put things back home into perspective.
"After going to Peru, it makes you grateful to have the things we have," Petroff said. "It also makes you grateful that you don't have to throw away your toilet paper in the trash instead of flushing it."
The group enjoyed their visit to the preschool by talking with the kids and learning about what their school day consists of, as well as taking pictures with them before leaving.
Their eighth day in Peru, they took a guided tour of a local chocolate museum called "Choco Museo." The group was then able to travel around Cusco by themselves a bit, once again, before flying back to Lima the next day.
On April 21, they flew back to Atlanta around 1 a.m., arriving there around 8 a.m. Their flight back to Pittsburgh took off at 2 p.m., allowing them to finally arrive home around 3:40 p.m.
Although eager to get back to American food and their own homes, Peru seemed to have made students realize just how lucky they are.
"It was very eye-opening seeing how different another country was. Their food was different and just the way they go about themselves was quite interesting," sophomore Jacob Pail said.
Pail also mentioned the day that the group went to the preschool and just how much it differed from preschools here.
"We went to a kindercare where moms took their kids that didn't have anywhere else to go throughout the day. Some moms stayed to watch because the teacher was out due to her own delivery of a baby. It was just really humbling to see those kids growing up in more difficult places than any of us did," Pail said.
The trip to Peru was one to remember, for the Freedom students that were involved.