'Get air' or get hurt?
Children are frequently getting injured at trampoline parks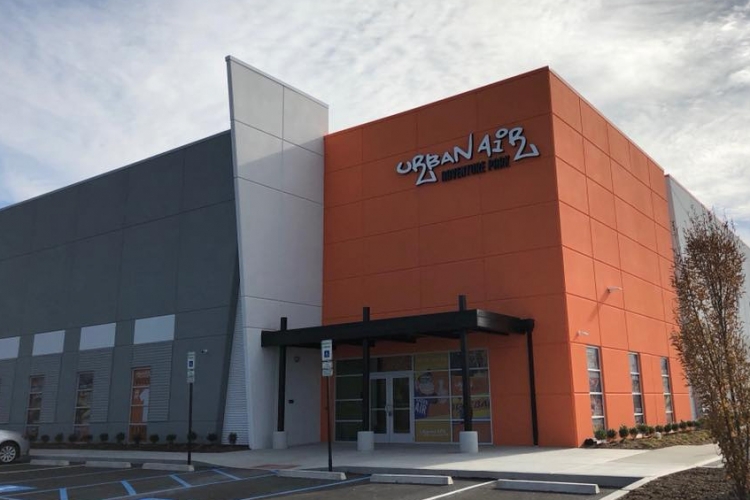 As the popularity of trampoline parks increases, so do injuries associated with these parks. Local trampoline parks that are popular among peers and individuals around the area include Get Air, Urban Air and Sky Zone. Similar parks around the country have made headlines multiple times from children getting hurt at the facilities and many Massachusetts news stations reported injuries at their parks.
Since many trampoline parks like Sky Zone and Get Air don't have a specific age limit, many younger children are getting injured while their bodies are still developing. Both of these facilities believe in the saying 'if they can walk, they can jump,' allowing most ages to jump in the foam pits and on the trampolines in these facilities.
Not only are people getting hurt just by jumping on the trampolines, they are also getting injured in the foam pits. At a trampoline park in Canada, a 19-year-old man was left quadriplegic after jumping into a foam pit and breaking his neck. After his accident, this meant that he could no longer use any of his four limbs. The foam pit turned out to be less than four feet deep, which is not deep enough for an adult to jump in.
In Mass. Sky Zone has received a number of complaints and lawsuits and many other states in the nation. Several of these complaints that have been filed have been about the pads and frames of the trampolines. Adults and children have been getting their legs and feet caught in them, resulting in emergency room visits. In Massachusetts, there have been 224 calls for medical emergencies in the last seven years, according to EMS and police data at the parks. The American Academy of Pediatrics report that park injuries have gone from 581 to 6,932 in just four years.
Another case of someone being injured at a trampoline park is a 46-year-old man in British Columbia went into cardiac arrest after doing some acrobatic tricks. Many of the people that file lawsuits have sustained extremely serious injuries like this man.
Trampolines are all around dangerous. Whether it is at a park or at home, they still can result in injuries. According to a study done by Dr. Kathryn Kasmire, parks are even more dangerous for young children, with sprains being 61 percent more likely and dislocated joints being twice as likely. According to Kasmire, a trampoline should be used in a qualified gym or with a trained instructor.
The American Academy of Orthopedic Surgeons believes the trampolines should not be used by children under six years of age. Children should not be going to these parks, even if they can walk. Preferably, children of all ages should not attend these parks, according to the American Academy of Orthopedic Surgeons.
Even gymnastic experts who use trampolines in their activities advise that your children should not go to a trampoline park for any reason. Trampoline parks are often more dangerous than having one in the backyard. The number of injuries have been rising more and more each year, suggesting to parents to keep their children at home where they are safe.