Hands for paws
FHS students volunteer at the Beaver County Humane Society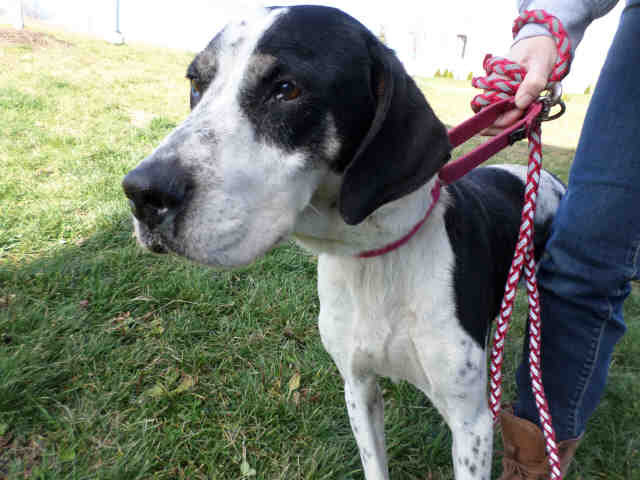 For the past couple of months, some of Freedom High School's seniors have dedicated their time to volunteer for furry friends at the Beaver County Humane Society walking, feeding, playing and caring for them.
Although all seniors are required to earn hours for their graduation and senior projects, they were given the opportunity to devote their time to a cause that is beneficial not only to the animals, but to the Humane Society's employees as well.
"The workers are extremely helpful and they all genuinely love the animals," Senior Emma Cumberledge said.
The Humane Society experience has also opened doorways to students wanting to go into fields that deal with animals. Senior Sam Schermerhorn is one of these students and is planning to go into zoology after she finishes high school.
"I plan to continue at the Humane Society after I graduate, and hopefully other places with animals such as the zoo," Schermerhorn said.
The skills that these students gained are not exclusive to just animal care. The seniors have gained relationships with the other volunteers and adults around them, resulting in improved social skills and interpersonal communication—communication that will help them in college and throughout their adult lives.
"I've learned how to better communicate with people I'm unfamiliar with, seeing beforehand I refused to talk to anyone I didn't know," Schermerhorn said.
Schlegel, who has been volunteering at the Humane Society since Dec. 6, said that he has learned how to calmly approach uncooperative dogs.
"I have learned how to deal with not being listened to better, as lots of the dogs do not respond to calling them," Schlegel said.
Many Freedom High School students are interested in animals or are interested in a professions that deals with animals, whether it would be a veterinarian, marine biologist, zoologist, aquarist or another similar profession. Volunteering can help students gain experience with animals, give them interaction with pets without having to house the animal and provide them with the opportunity of meeting new people.
"Working with the animals is great and they love affection, so cuddling all of them is a must," Cumberledge said.
At the Beaver County Humane Society, students must meet certain requirements to volunteer.
"At the Humane Society, you must be 16 to volunteer by yourself, [but] volunteering with an adult is an option," Schermerhorn said. "There are always other places available for volunteer work that accept children at any age."
The Humane Society is open Tuesdays and Thursdays from 11 a.m. to 7 p.m. as well as Wednesdays, Fridays and Saturdays from 11 a.m. to 4 p.m. They are closed on Mondays and Sundays. All students are encouraged to give back to this cause, whether it's mandatory volunteering or not.