How Toys "R" Us and Babies "R" Us affects shoppers and workers around our community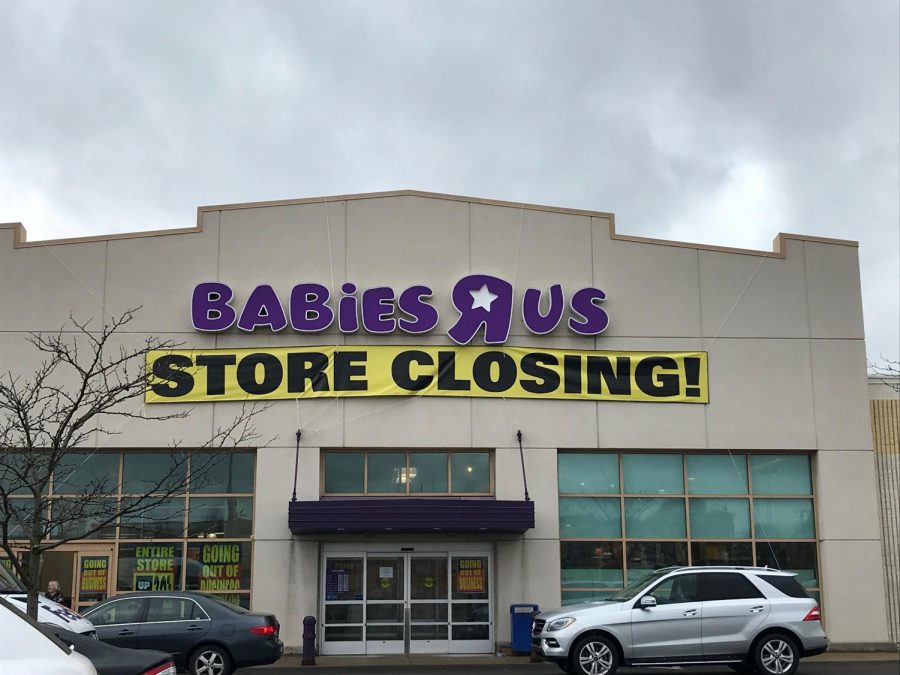 Walking up to the front of Toys "R" Us the child couldn't wait to go in. They have been waiting to come here all day and finally the anticipation is over. Although, they see a "store closing" sign on the front of the building. The child is crushed because this is their favorite store and they don't want to see it close. They would never be able to shop here again after it closes.
Toys "R" Us will provoke many different feelings within children across the country. Although shopping online may be easier, toy stores will allow you be to able to see what you are buying in person before you buy it. Not knowing what you'll get until you receive it is a little unnerving because what you've bought may not end up being what it looked like on the computer screen.
When shopping online, after you check out, it will tell you a tentative date as to when your package will arrive. Upon seeing this date, you may think that this date it too late and that you will need it sooner. Since you have already ordered it, you can't speed the delivery process up unless you've paid for a faster shipping when purchasing your items. At Toys "R" Us, Babies "R" Us or any other store you'll get the items you want that day when you purchase them.
Babies "R" Us affects mothers more than anyone else. New or expecting mothers shop at this store to get the items that are necessary for themselves or their child. These mothers may need these items quickly and if they have to shop online for them, it will take a few days for them to receive it. Also, other stores like Walmart may not have those items that they need.
"Where else can you go that is specifically for toys or for all your baby's needs? I myself have had a few pregnant moms almost in tears over this closing," Babies "R" Us worker Wendy Liston said.
Workers are being affected in this closing too. The employees have to find new jobs, most likely before these stores close.
"I am extremely concerned for some team members. However a few have already gotten other jobs and it feels like daily we get calls from other companies with job openings to offer," Liston said.
Finding a new job can be difficult. So, with these workers losing this job, it may be a little hard for them to find a new job.
Toys "R" Us and Babies" R"  Us are both now expected to close in June 2018. They were previously expected to close in May 2018, but the date has been pushed back. As this date quickly approaches the sales will rise in these stores as everything in the store has to go. Soon enough, those shoppers and workers will no longer be able to work at or shop in these stores.