In brief: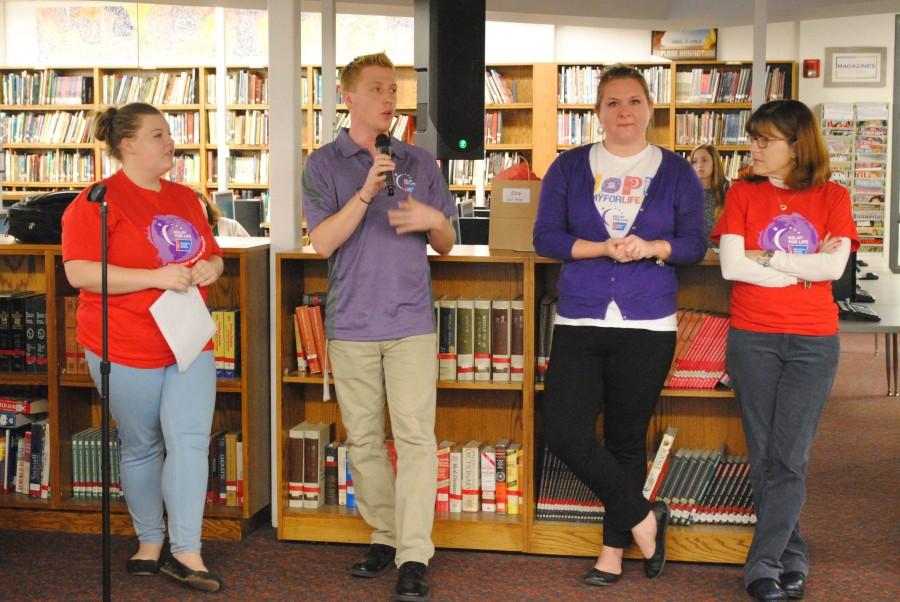 MICROPHONES-
After the second school board meeting using the audio system, the board members are learning to use the microphones with trial and error. The microphone system has been a great help to community members and other people attending. Some community members have asked the board to speak up during votes.
RELAY FOR LIFE-
Senior Brianna Frashure presented this year's Relay For Life event to the school board and community members by asking people to stand up if anyone in their lives had been affected by cancer. Most people stood in honor of those they have lost and those who are still fighting. Frashure explained her reason for taking up the leadership role in this year's Relay. She ended her presentation by encouraging all to attend and participate.
CASH BASH-
This year's annual Cash Bash was held at St. Elijah's Serbian Church, in Aliquippa on Feb. 27. This year, the event raised $35,902 for students around the district. Over the past four years, the Freedom Cares Foundation has raised a total of $117,919. This year's event held a game thought up by and dedicated to the late Anna Maria Folmar, called "Rings for Anna.". This game raised a total of $3,020 alone. With 624 tickets sold and 453 total attendees, this year has been a promising one. Cash Bash coordinator, Mr. John Cummins is stepping down and handing his position to another Freedom Cares Foundation member.
COFFEE TALK-
FASD's first Coffee Talk, which was held at the middle school on March 23, allowed community members and other guests to talk about our school district in an informal way. This allowed people to be more comfortable to talk with their children's superiors.
SPECIAL EDUCATION TRANSITION PROGRAM-
A transition program for special education students will be presented in front of the board during the next meeting for approval. This program allows a smooth change going to college from high school. Curriculum Director Misty Slavic is in change of this agenda.
STATE BUDGET-
Business Manager and Transportation Director Noriene Plate gave a brief presentation on the 2015-2016 state budget. At the time of the meeting, the budget was going to office of the senator, which was most likely going to lead to a veto. During this time, the Pennsylvania State budget was not yet approved.
HIGH SCHOOL RENOVATION-
During the past month, other fixes are being done to the high school. A new heat exchange was placed on the rooftop above the science wing. No parking signs have been added near the truck port on the newly-paved side of the school. Lastly, fencing repairs have been made before the spring sport season began.