It takes a lot of heart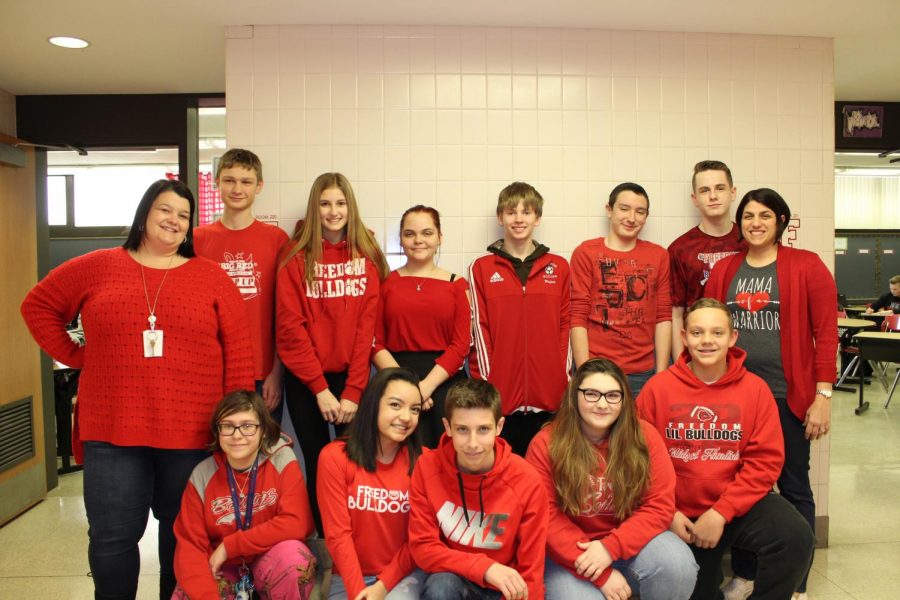 One in 100 children in the United States are born with Congenital Heart Defects (CHD). These defects can possibly lead to death no matter what their age is. Diagnosis and treatment are advancing as more research funds are being provided.
February is American Heart Month. Many people raise awareness for defects and diseases of the heart during this month. On Feb. 2, in support of National Wear Red Day some students in our school wore red to show their awareness for heart disease.
CHD is the number one cause of death in infants with birth defects. Pennsylvania started to test for these types of heart defects in Sep. 2014, by using a method called Pulse Oximetry Screening.
In this process, doctors monitor the infant's pulse to listen or watch for abnormalities in their heartbeats and how much oxygen is in their blood. If doctors find an abnormality, they will perform an Echocardiogram, which is an ultrasound of the heart that will allow them to see the baby's heart on a screen. This will show why the heart has an abnormal heartbeat. Doctors can also perform other tests to see if the infant's heart is enlarged or how steady their heartbeat is.
If the infant is diagnosed with CHD, depending on the severity, a doctor or nurse will either send the baby to a doctor that is specialized to monitor their heart, they can perform surgery or put in a catheter. During a surgery, cardiac surgeons will close holes in the heart, widen openings in the heart and arteries, and/or repair heart valves or other complicated defects. With a catheter, doctors will feed a long tube through blood vessels eventually leading to the heart. This process allows doctors to assess the problem and fix simpler heart defects.
Many families are affected by these defects in our country and even in our community. Freedom High School's U.S. History teacher Ms. Maria Porter has a son who was diagnosed with CHD.
"It was very difficult when we found out that our son was diagnosed with CHD," Porter said.
As those who are diagnosed at birth get older, they will receive treatments and be monitored to maintain a healthy lifestyle. Some may have genetic problems which can be treated. Those who were not diagnosed soon after birth may have a disability or may even die.
"My son is doing good right now, but that could change at any second. It all depends on what happens when we visit the cardiologist," Porter said.
People all over the country, and the world, can easily raise awareness during this month. Donations are also accepted and fundraisers are held all over the country as well as near us. For example, Pittsburgh Congenital Heart Walk and Graeme's Run in Texas, a 5k dedicated to Graeme who died of CHD at the age of two, both raise money for CHD and CCHD. It's easy for someone to make a difference in these children's lives by raising awareness, participating in these events and donating.