Lighting up the town
Beaver light up festival celebrated on Nov. 24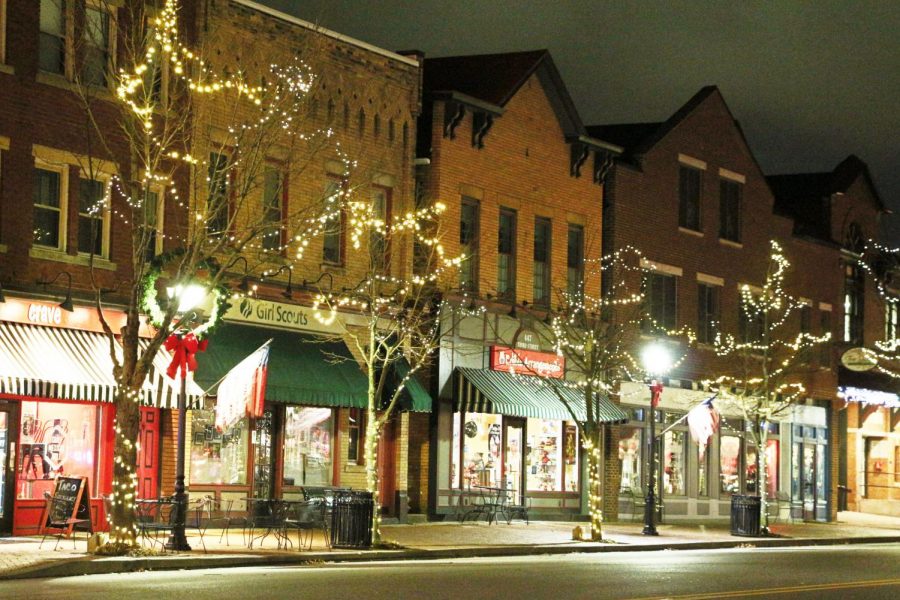 It's a cold Friday night in late November. People are crowding along the main street of your local town. A parade to show the arrival of Santa Claus and lighting of town's Christmas lights are just a few things on the schedule that evening. That's exactly what happened at the Beaver Light Up Festival held on Nov. 24.
           The light up festival is run by the Beaver Area Chamber of Commerce. The annual event has been bringing the community together and getting them in the Christmas spirit for multiple years now. People not just from Beaver, but all around Beaver County are drawn to the annual event.
           Attendees of the event began gathering along Third Street in Beaver at 5:00 p.m. A live entertainment patio was being used between the Starbucks and the Hostess Gift shop on College Avenue.
At the end of the main street blockade, sleigh rides were provided at Quay Park. On the opposite side of Third Street, vendors were providing snacks at Irvine Park where horse and carriage rides were also being provided.
           At 6:00 p.m. the parade made their way down main street and featured marching bands from Beaver and Western Beaver school districts. Also, fire trucks and other vehicles were decorated in Christmas lights for the parade.
           After the parade, parents waited with their excited children for a picture with Santa Claus in the gazebo at Irvine Park.
           Between Sieger's Jewelers and Snyder's Flowers on Wayne Street, a Christmas-themed laser show was projected onto a big screen. The laser show was brand new for this year's festival and caught the attention of most of the participants to the event.
           People continued to enjoy the evening's events late into the night. Ultimately, the Beaver Area Chamber of Commerce hosted another successful Light Up Night that was enjoyed by the local communities across Beaver County.