Local communities, organizations celebrate St. Patrick's Day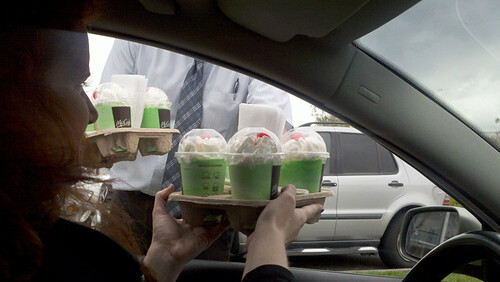 This St. Patrick's Day will look a lot different this year due to the COVID-19 pandemic.. Now there are new events going to take place because of the COVID-19 pandemic. 
This holiday is celebrated annually on March 17. We celebrate this specific holiday because it was the death of St. Patrick, the man who brought Christianity to Ireland. March 17 is his death date and makes this a religion-based holiday. 
Most people use this holiday to raise money for a good cause, have fun and hangout with friends. There are multiple events that took place during the days leading up to St. Patrick's Day this year.
A new event that took place this year was a St. Patrick's 5K and Fun Walk. This occurred on Saturday, March 13 at 9 a.m. It was at Big Rock Park in New Brighton. Refreshments and t-shirts were given out for the holiday. The donations went to recreational activities.
There was also a St. Patrick's Day Party at Steel Towne in Pittsburgh that same day at 2 p.m. This was a public event and Steel Towne Inn was responsible for the party. Masks were required during this and all surfaces there were always cleaned. 
On March 27, the Shamrock Shuffle event was held in Harmony, Pa. 
"We believe individuals need to be healthy mentally, physically and emotionally. Through consistency in exercise, quality nutrition and creating good habits; we will work with families and individuals to find balance in their lives by setting goals and achieving the healthy and active lifestyle they've always wanted to live," Get Fit Families said on their website. 
They hold tons of events like this one, but this one is specifically for St. Patrick's Day. The event involves half a marathon run, one mile family run and walk and the 5K run or and walk.
"Irish step dancers, marching bands, military members, community organizations, and even Punxsutawney Phil are just a few of the participants that march down Grant Street every year on the Saturday before St. Patrick's Day. Rain, hail, or even blizzard conditions cannot stop us from celebrating our Irish pride, especially when 'everyone is Irish for the day,'" the Pittsburgh St. Patrick's Day Parade website said.
This is the main event that draws people from all over into the city. People wear green, black or yellow colors and watch as the celebration begins with a parade the Saturday before the holiday.
Even fast food restaurants celebrate this holiday. McDonald's always has their mint-flavored Shamrock Shakes during this time. Arby's now also has something similar, but it has chocolate in it as well. These yummy treats are limited and can only be found during the month of March to celebrate the holiday season. 
Even though things had to change because of the pandemic, events and even special drinks are out to celebrate.