On deck: COVID-19
Softball season suspended due to coronavirus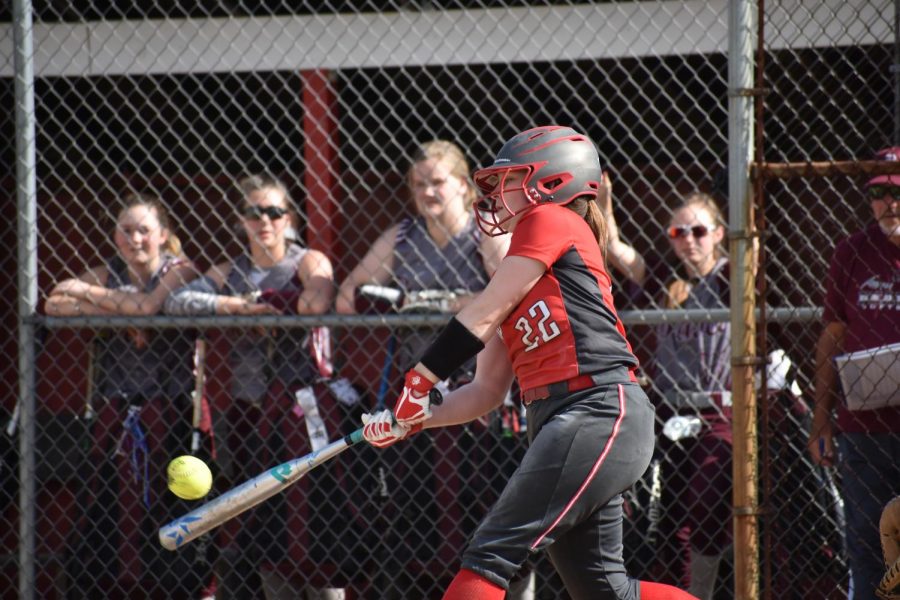 Baylee Stewart, Co-Editor-in-Chief (Print)/Photo/Design Editor
April 1, 2020
The softball team's season started, but was then put on hold due to the virus COVID-19. After all Beaver County schools were shut down the first time through March 16 to March 29, their season was suspended until students return to school. As of March 23, Beaver County schools received an extension of the shutdown date to April 13.
This extension will further suspend their season, causing the games to be postponed until the middle of April. It is unsure if there will be any rescheduling for the games that were cancelled due to COVID-19.
The team is definitely saddened to see half of their season get cancelled due to COVID-19.
"While suspending the season was necessary due to the virus, it's still sad since we were just getting started with our season and now we have to take a break from doing what we love to do," sophomore Audrey Lawrence said.
However, the softball team did get the chance to start their season on March 12. After the end of last season, there were eight seniors that graduated: Trisha Speicher, Marydeth Feits, Madison Slowinski, Alyssa Page, Kassandra DePoppe, Jenna Engel, Amber Baumiller and Selena Bittenbender. This year, there are only two seniors: Shyann Komara and Brooke Matoic. 
The 2020 season's team consists of 14 players, which is four less from last year. However, they hope to continue their run to the playoffs and work as hard as they can. 
"Last year was a great year for our team, as we made Freedom softball history, and this year our goal is to keep up the success and make it to our team's 4th straight year of playoffs," Lawrence said.
Freedom Varsity softball sure didn't lose their energy during the off season. The Lady Bulldogs won their first scrimmage with a score of 10-1 against Carlynton. The scrimmage took place at Freedom on March 12. The Bulldogs ran in 3 points and Carlynton brought in 1 point during the 4th inning. After this, the Bulldogs took off in scoring, with 1 point in the 5th inning and 6 in the 6th inning. 
Junior Haley Scheck led the team with a total of three hits, with juniors Erica Gazdik and Ella Jansen following closely behind her with two hits each. Scheck also led the team with the most RBIs of three. Following her, junior Tara Speicher had two RBIs.
Tara Speicher pitched for all six innings that were played. She pitched eight strikeouts during the scrimmage and pitched 10 first pitch strikes.
The team's next game is scheduled for April 14 against Aliquippa at Freedom.