Opioid Epidemic Awareness
Freedom Area School District holds drug presentation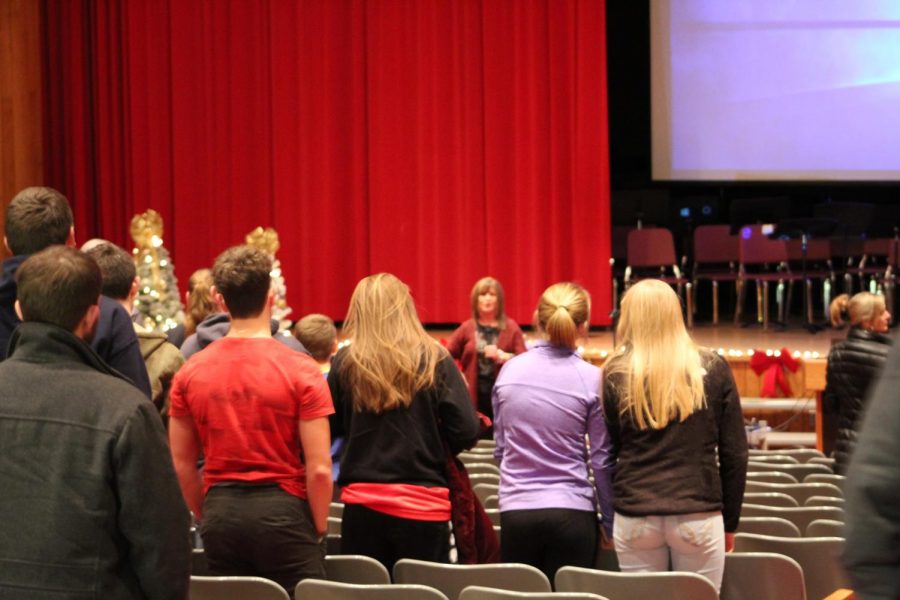 "It all starts with an influence, then it's a choice; then it's a mess." founder of Sage's Army Carmen Capozzi said.
Freedom High School hosted a drug presentation on the evening of Dec. 13 for the community. The rising of the local opioid epidemic caused superintendents of the Beaver County schools to write a grant with the Beaver Valley Intermediate Unit. This grant allowed this presentation to be brought to the people of Beaver county.
"Preventing substance use disorders, and subsequently mental health disorders, are absolutely fundamental to the wellness of our families and communities," Prevention Specialist Barb Martz said.
From Jan. 2016 to Sep. 2017, there were 1,100 overdoses within Beaver County alone. This brought a lot of attention to law enforcement and local agencies to help these people in need. They started presentations and organizations to help spread awareness of this situation.
Sage's Army is one of these organizations. Sage's Army addresses issues related to drug and alcohol addiction by providing informational support and raising awareness to any person who needs it. The founder is Carmen Capozzi. His son, Sage Capozzi, died at the age of 20 from a drug overdose. During the week of Dec. 3, Sage's Army helped put four people into treatment in one day. Capozzi spoke about his role as a parent in this situation at the presentation.
District Attorney David Lozier was also a speaker at the event. His job is to distinguish between drug traffickers and those in need of treatment.
"I came into office and I saw that it was heroin that was causing a lot of the crime, and people were dying from it. So, I realized we needed to treat heroin users rather than just put them in jail," Lozier said.
Beaver County Behavioral Health's Kate Lowrey provided statistics on accidental overdose deaths in Beaver County. In 2012, there were 20 overdose deaths. This number jumped to 102 overdose deaths in 2016. The biggest percentage of overdose deaths occurred with individuals ages 25 to 34. In order to represent this, she had the audience stand to represent the number of men and women that have died due to this epidemic.
Greg Carney of the Beaver County Anti-Drug Task Force and New Sewickley Police Department, showed attendees different types of drugs and its forms. He described the step by step process on how the Anti-Drug Task Force performs a controlled purchase of narcotics to help catch the drug traffickers.
The attendees got to hear the testimony of a recovering addict. This individual explained their path through their addiction of drugs from how it started to her continuing recovery of four years.
Both teachers and students showed up to learn more about this epidemic. They were asked to complete an evaluation form before and after the presentation to determine how informative the presentation was.
"This is something that many of these people might run into one day. They may know somebody that is addicted to drugs or has friends or maybe themselves are addicted to drugs, but hopefully not. It's a real issue that's in our society," Communications teacher Bradley Baldwin said.
The speakers of this presentation listed many ways to get help if you or someone you know has an addiction. There will be another presentation at Beaver High School on Jan. 24 at 6:00 p.m. in hopes of spreading more awareness to many people around the county.