Patience is Key
Girls basketball season starts off positively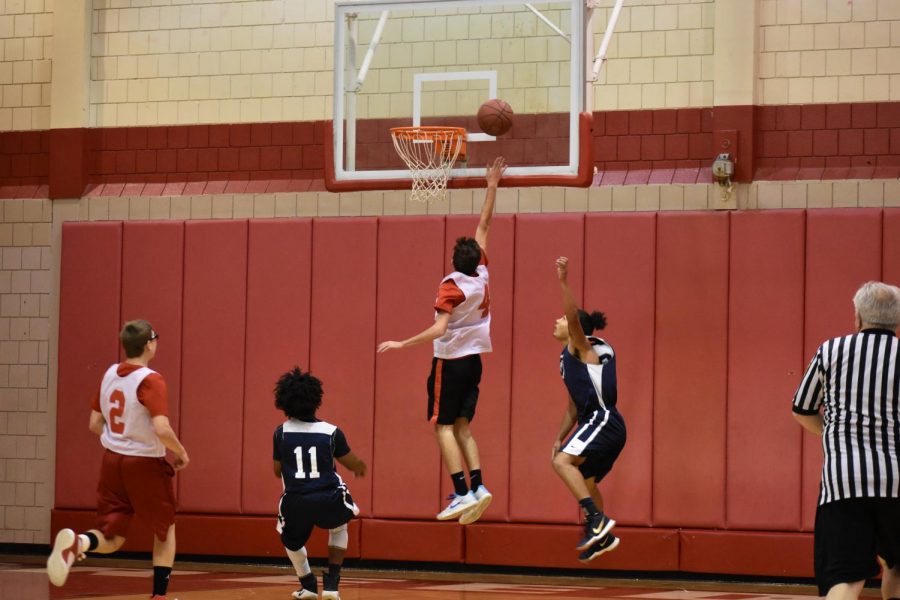 There's a nervous tension in the air, players all around trying to remember all the plays that had been drilled into their head after weeks of practice. In less than a few minutes, it would be their time to prove what talent they had and if all that practice had actually paid off. For some, it is their first year playing, a new start, but for others, it would be their last season playing for Freedom. Every player has the same goal – to take their team to the section championship and win it. As the buzzer sounds, the team jogged onto the court. With nothing stopping them now; the new season had just begun.
The girls basketball team showed their drive and talent when winning their first scrimmage against Union on Nov. 25. They won the game with a score of 60 to 47. Even though the season hadn't started yet, the crowd got to see the Lady Bulldogs work together as a team and what skills each of the players possess.
With sophomore Morgan Swab sinking three point shots, along with freshman Karissa Mercier playing a strong defense, Union had a hard time scoring points on Freedom, making the game end in a 13-point difference. Senior Tori Mitchell also helped by adding a spark to the offense.
The Lady Bulldogs kept this same drive when going into their first game of the official season against Eden Christian on Dec. 8. The game was close, but with help of back-to-back three point shots from both Swab and Taylor Greene the team won by 12 points, with a final of 63 to 81.
Although the team had a great start, the odds are not exactly in their favor. With a smaller team than in the past years, and generally having younger members on the team, the ladies will have a tough season ahead of them. Even though this may be the case, the team shows no sign of backing down.
"We have lost a handful of players this year. We all had to learn more than one position so we can fill in areas needed on the court,"  Swab said.
With a whole season ahead of them, it will be interesting to see how the Lady Bulldogs will do. Can Freedom be looking at a chance at winning the section championship this year? The only way to know would be to wait and see what the season has in store. To find out the girls basketball schedule and support the Lady Bulldogs, check the Freedom Athletics website at www.freedombulldogs.bigteams.com.