Puck, puck, goal
Central Valley hockey team continues on to 2-4 record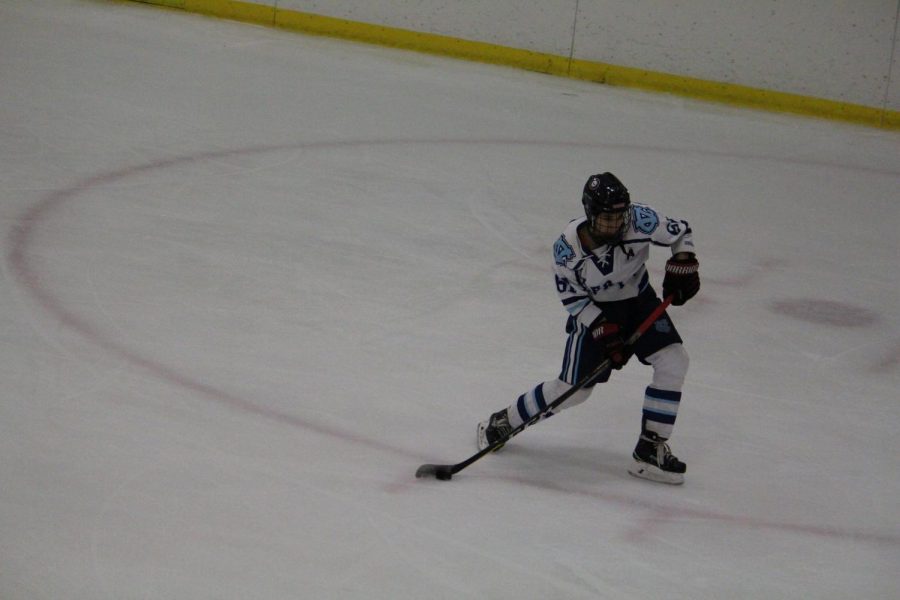 After a busy month that included three straight home games, senior night and plenty of drama on the ice, the Central Valley Warriors varsity hockey team is now 2-4.
           The Warriors finished the previous month with their first win of the season away against Morgantown on Thursday Oct. 26.
           November began with a run of three straight home games. The blue and white of Central Valley faced off against Trinity on Nov. 2, a week later against Kennedy Catholic on Nov. 9 and celebrated senior night against Elizabeth Forward on Thursday Nov. 16.
           The Nov. 2 game finished 3-4 in favor of the away team Trinity. After conceding
an equalizing goal with 24 seconds left in the game, the Warriors went into overtime tied at 3-3. Trinity scored the golden goal in the first period of overtime to win the game.
           A week later, the Warriors faced off against Kennedy Catholic. The game was played at Central Valley's home ice, Brady's Run Ice Rink. The final score was an 8-5 loss for the blue and white.
           "Communication and passing are key areas the team can improve on," freshman Marc Evans said, "The positives are the team is made up of five schools coming together to form a wide range of talent. The team could still go all the way after finishing second last year."
           The team showed their potential of going all the way on Nov. 16 when they faced off against Elizabeth Forward.
The Warriors won the game by a score of 7-3 and senior Jimmy Kelly-Tindall scored twice: Once in the first period to make the game 2-0 in favor of the home team and again towards the end of the second period.
           "We are playing as a team so we are all clicking and becoming comfortable with each other on the ice which is great," Kelly-Tindall said.
On Nov. 27, the team played away to Carrick. The game finished 3-2 in favor of Central Valley.
           Although the team expected to have more wins six games into the season, the blue and white of Central Valley still have an array of talent and class throughout their lines. At the time of writing, their next game at Brady's Run Ice Rink is against Moon on Nov. 30.