Restoring HOPE in Conway
Hope Learning Center opens new facility in old Conway Elementary school, doubles as Conway Borough building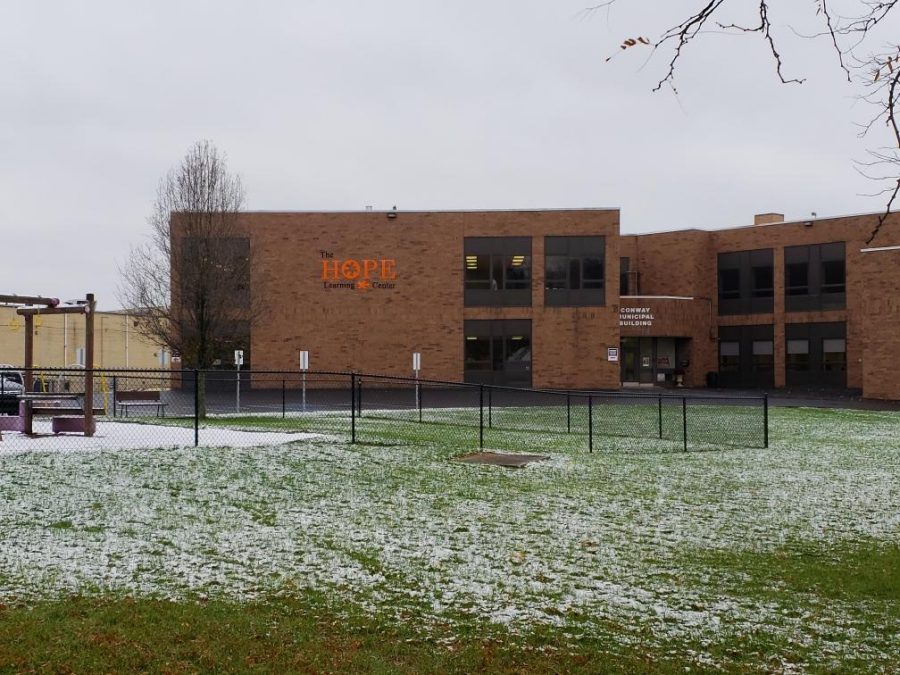 Since 2016, Conway Elementary School has sat vacant after it merged with Big Knob Elementary. This new elementary school now sits on main campus along with both the middle and high school.
Over the past two years, Conway Council has spoken to the district on the possibility of Conway Borough purchasing the building to convert it into a new borough building.
During these discussions, the Hope Learning Center had contacted Conway Council about renting space in the upstairs of the building for their clients in Beaver County.
"The Hope Learning Center contacted us about renting space for their students…so it worked out very well. Conway moved forward with the purchase, and at the same time signed a lease with The Hope Learning Center for 10 years to occupy the upstairs and a few rooms on the first floor. This made the purchase even more financially/economically sound," Mayor Debbie Rose of Conway said.
Currently, the building is acting as the Conway Borough building as well, which was the original plan. The secretaries' offices are open and the goal is to have the Conway Police Department relocated into the building by the end of the year. As of August of this year, The Hope Learning Center facility was opened on the second floor.
At The Hope Learning Center, the Regional Education Director is Jennifer Falkowski, M. Ed. Falkowski has her Bachelors of Science in Elementary/Early Childhood Education from Edinboro University of Pennsylvania, Masters in Special Education from California University of Pennsylvania, Certification in Supervisory of Special Education- Leadership and Management from The University of Pittsburgh.
The Hope Learning Center is an organization designed to work with Freedom to provide additional academic and instructional support to children with specific needs. On the organization's main page, www.thehopelearningcenter.org, they explain that they, "offer an all inclusive approach by providing a multidisciplinary team of experts that will assess and create an individualized treatment plan for every child."
The website gave insight to the goals of the organization and what they wish to accomplish with every building they open.
"The mission of The Hope for Autism Foundation is to promote autism awareness and support families affected by autism spectrum disorders by providing opportunities for family support grants, promoting advocacy, improving education, providing outreach services, and funding organizations that provide direct services with the goal of offering hope and improving the quality of life for individuals with autism and their families," the "foundation" tab explains on the organization's website.
The center opened in Conway at the end of August. According to Rose, they have already received an overwhelming amount of support and interest in the center opening. For more information on the foundation, email [email protected] or call 724-993-4673.