Sexual allegations against Bill Cosby become solidified in recent court ruling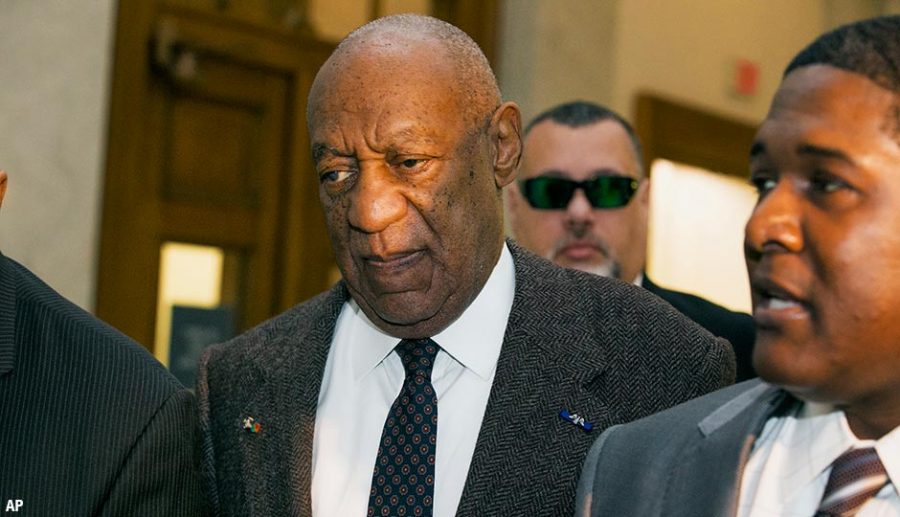 In the era of feminism and sexual harassment allegations, almost every case of sexual misconduct is hitting the news. The #MeToo movement has sparked many victims of sexual harassment to come forward with their stories, with many of the instances involving names the public is very familiar with – Harvey Weinstein, Larry Nassar, James Franco and Bill Cosby – to name a few.
One case in particular, which has been in the news for about a year, is making breaking headlines in the past month, allegedly saying Cosby assaulted more than 50 women throughout the duration of his career. The first accusation of which came in 2004, when Andrea Constand, then a Temple University employee, was supposedly drugged and assaulted by Cosby.
Constand claimed to be in Cosby's home, "frozen" after being administered wine and three unidentifiable pills. The assault allegedly then occurred.
It wasn't until March 2005 that something was done about the incident. Constand sued Cosby for his misconduct, and approximately 12 women agreed to testify on accounts of similar behavior from the actor. In September 2005, Cosby and Constand signed a nondisclosure agreement after a deposition testimony in which Cosby admitted to obtaining quaaludes to give to young women for sex.
In December 2015, a little over 10 years since the nondisclosure was signed, Cosby was arrested on charges of aggravated indecent assault. In June 2017, his first trial ended in mistrial after a jury deadlocked after six days of deliberation, and on April 9, 2018, Cosby's retrial began.
Within 17 days, Cosby was found guilty on three counts of sexual assault in the case involving Constand, specifically penetration with lack of consent, penetration while unconscious and penetration after administering an intoxicant. The issue with this case, though, was that it almost didn't happen.
The Statutes of Limitations are laws passed that set a maximum amount of time after an event in which legal action can be taken.
According to victimsofcrime.org, the Statutes of Limitations for "rape, sexual assault, sexual abuse and deviant sexual intercourse," are 12 years.
With the Constand case, 11 years passed between allegation and arrest, just missing the mark for when it would be irrelevant in a court setting.
With this conviction of Cosby, though, there is a sort of liberation for those suffering from sexual assault. The #MeToo movement swept through social media, giving voices to victims of sexual misconduct, prompting convictions to be made on such a large scale.
High-profile cases have been investigated in the media, but the conviction of Cosby marks one of the first instances in the midst of the #MeToo movement that is positive for the victim. The question becomes, though, how will the media influence the world of sexual assault in the future? The #MeToo movement has sparked controversy, but also makes headlines with its platform.
How will more awareness of sexual misconduct in the media affect the way that everyday lives function? Almost every day, a new case is on the news or in the papers of an actor or athlete who is accused of sexual assault. Where will the public draw the line as to what is considered sexual assault and what isn't?