Should your children travel alone on an airplane?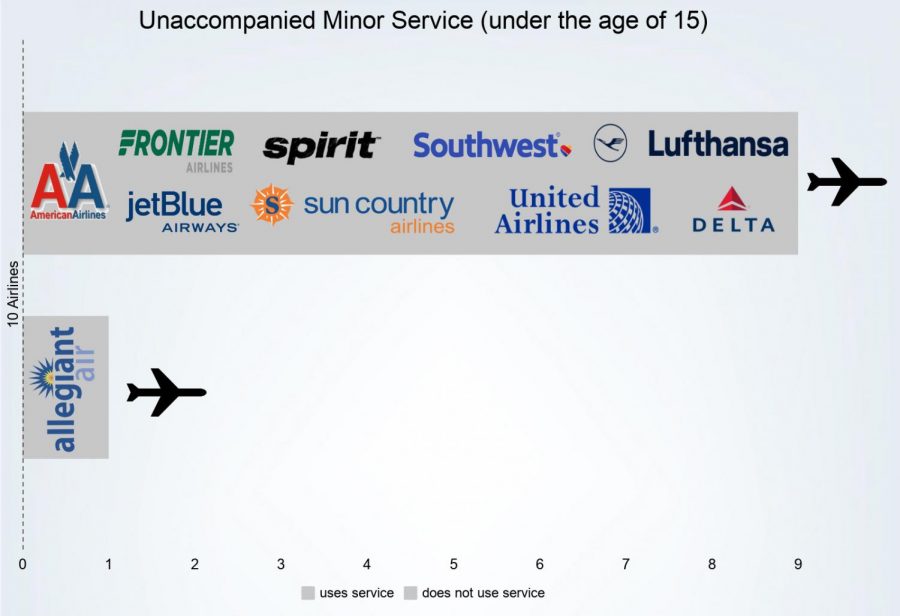 Many children are sent to travel alone on airlines every day, expected to get from point A to point B. However, not all flights go swiftly without any problems. Delay, cancellation and diversion are sometimes inevitable with storms or mechanical problems.
On July 22, 2018, two children, 7-years-old and 9-years-old, were travelling alone on an airplane from Orlando, Fl. to their grandparents' house in Des Moines, Ia. That is, until a storm rolled in and caused the flight to be diverted to Atlanta. The airline sent the children to a hotel in an employee's personal car. The parents were never notified until their children called them on another unaccompanied child's phone.
Airlines have special procedures for children who are unaccompanied throughout a flight. Most airlines require an unaccompanied child service for children under a certain age, but once the child gets into their teens the service is no longer required, but still available if wanted. In this service, children will be led to their seats before regular passenger seating and will be helped throughout the flight. On some airlines children will be given lanyards that indicate they are travelling alone. Parents are allowed to accompany them to the boarding gate and the gate agent will stay with the child if their guardian does not show up on time.
The question, "Should my child travel alone?" is asked by many parents throughout the world. Many parents have to decide if their child is capable of flying alone. They have to decide if the children themselves are mentally prepared to travel alone because they are away from the comfort of their parents. Also, the safety of the airline and how the attendants will treat and help out their children is another factor in this decision.
"If I were to send my kids to a grandparents' house, I would hope the grandparents would fly up to get them and fly them back rather than the children flying by themselves," middle school teacher Ron Miller said.
Therefore, children flying alone is all up to the decision of the parents and the children. Some parents feel that sending their child alone should not be allowed at all unless it is an emergency. They also feel the need that if the child is younger they would expect some sort of contact with either their children or the airline company if the flight was delayed or cancelled. However, if the flight was diverted it can be understood that they wouldn't receive a call until after that flight had landed.
"I would hope they could [call me], but I wouldn't really hold them accountable because there's hundreds of people on the flight, but more than likely I wouldn't send my kids by themselves," Miller said.
Another idea was that a certain flight attendant would be assigned to the job of making sure all of the unattended children are comfortable and have everything they need for the flight. If the flight was diverted, this flight attendant would make sure the children would have a hotel room and would stay with them until they could get back onto another flight. During this time the children could also get in contact with their parents or guardian.
In the end, sending children alone on an airplane is all up to the parents on whether or not they feel that their children are capable of flying alone. Many hope that the flight attendants check on their children like they were their own, but that doesn't always happen. In the future maybe there will be a better system for children flying alone to help them get what they need and stay in contact with their parents.