Students start scheduling process for upcoming school year, despite school closure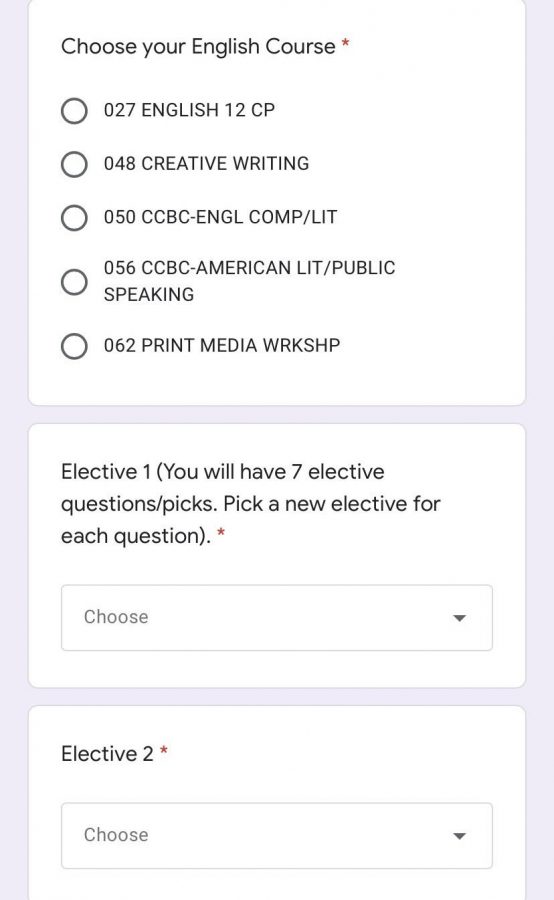 Although school may be out due to the shut down from COVID-19, the school year is starting to wind down. Around May, the freshmen, sophomores and juniors start to get ready for the summer, but they also start to plan for their next upcoming school year. This means getting prepared for the courses they are planning on taking. The process for scheduling looks different this year and is a different process than everyone is used to.
Usually, students get the opportunity to meet with the guidance counselors to talk about the upcoming year and their overall plans for life. This would allow the students to talk about and ask any questions that they need to make an informed decision on their next school year. On top of that, guidance counselors Christopher Bennett and Rita Kaplin talk about the Community College of Beaver County and Career Technology Center when they meet with students in their English or History classes.
However, while scheduling must happen, it will look much different than it has in the past due to the fact that students are not in school and that it is not possible for the normal system to exist. The process will look the same in some ways with minor tweaks. Simply put, instead of a paper for students to fill out with their courses, students will be sent a digital form to fill out with the courses that they plan on taking for their upcoming year.
However this would not be a simple task, but students will also be able to get all the information that they need about any courses they want to know about. All courses and descriptions of them can be found on the highschool's website under "For Students" and students will be able to find the program of studies. The guidance department is working to update the program of studies so all the information is up to date.
Once that is complete, students have the two options if they have questions. They can email Bennett or Kaplin with their questions or they can video chat with them to have a more formal meeting and discuss options.
"This will be done on a student by student basis. We will help students. If you need help or have questions we will be here," Bennett said.
CCBC and CTC are two major places that can offer courses to the students that they would not get in high school. Students can start to attend CTC as early as their sophomore year depending on what they plan on going into. Juniors and seniors have the option of taking CCBC courses in highschool. Kaplin usually meets with the students to talk to them about this opportunity, but this will all be done electronically. Kaplin will be able to answer any questions and will have all the information needed about the courses.