The costumes of Halloweens past
Our teachers' best Halloween costumes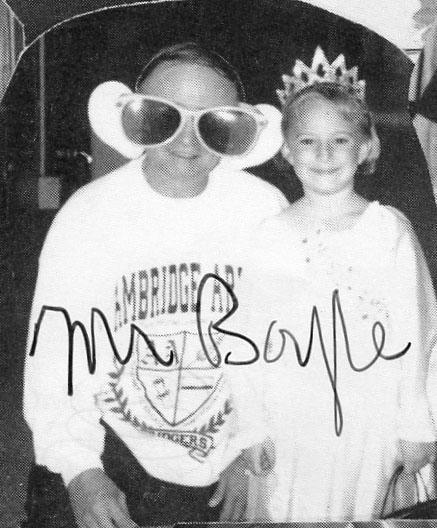 Q: What was your best or most creative Halloween costume from when you were younger?
Mrs. Blaire Lasko: My best Halloween costume was in third grade when I was Miss America. I had a pretty white dress and a sash that my mom made and it said 'Miss America' [on it]. I got to do the princess wave all day; I was a pretty happy kid that day.
Mrs. Kelly Krawchyk: Well, I was a dancer, so a lot of my Halloween costumes were old dance costumes. My most creative would have been a dead marathon runner. My dad used to run marathons, so I used his old bib number, medal and everything else. I put on white makeup, so I looked like a ghost or zombie too. I knew I wanted to do something different because I always wore old dance costumes. I was always a princess or cancan dancer, so being a dead marathon runner was the most unique thing I could think of. I was inspired to be that because of my father [to be a marathon runner] and I wanted to make it into something spooky. I was in middle school, so I was trying to be edgy.
Mr. William Deal: When I was growing up, my parents made the form of a Hershey Kiss out of chicken wire. I was a giant Hershey's Kiss for Halloween as a kid. Later, my brother and I dressed up as Mario and Luigi because he was short and fat and I was tall and skinny.
Mrs. Maria Porter: When I was young, I was a genie in a bottle, not a genie with a bottle. I was a genie inside of a bottle.
Mr. Edward Shephard: When I was in kindergarten, I was Popeye the Sailor Man.