What could happen to FHS sports?
Lack of 8th and 9th grade participation may impact programs in coming years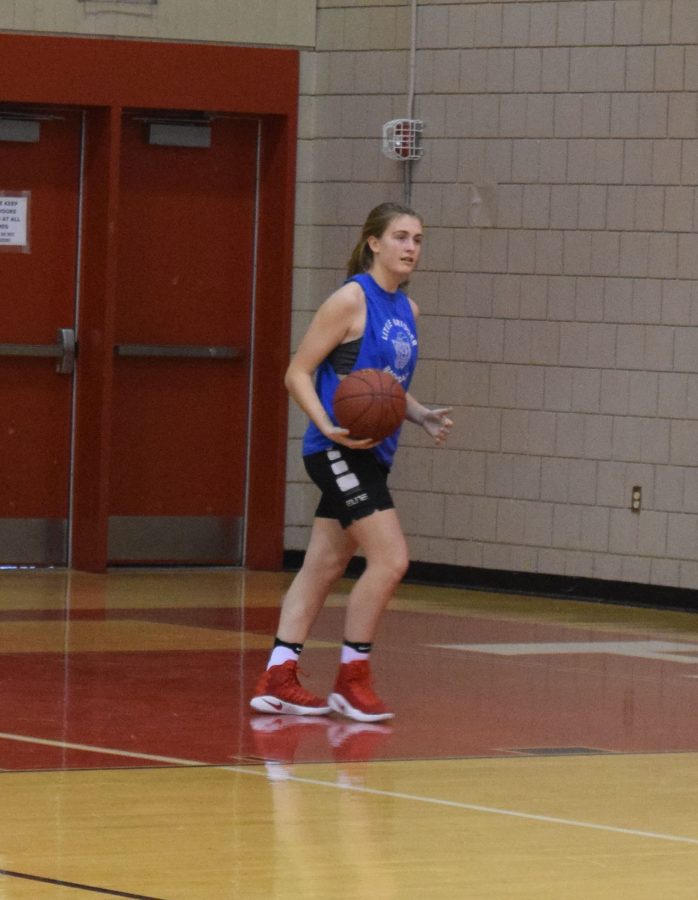 An epidemic has swept across the district. A lack of participation has become "the norm" for eighth and ninth grade students. There has been a significant drop in the number of athletes playing at the eighth and ninth grade levels.
Everything from basketball to football is currently being affected by this epidemic, but why? Are players picking between multiple sports? Are there conflicts between players? Are injuries taking a part in the equation? The questions are seemingly endless.
"The biggest issue, I think, is in football. Football is a very violent sport and I think kids might tend to be a little gun shy where they think they might benefit from taking a year off. The unfortunate part of that is, they actually get hurt more by taking a year off because they lose a year. They may be in the grade level of a sophomore, but have the skillset that a freshman does," Athletic Director John Rosa said.
To help get students ready for the intense nature of high school football, Rosa stated that they are pushing to try and develop a middle school football program.
"If we don't get those kids back out that normally would've played, then it could have a negative effect on not just football, but a lot of things, like band. If we don't have a football team, then we don't have a band; we don't have cheerleaders. So we have to be able to keep healthy numbers to be successful in keeping all of these programs and activities alive," Rosa said.
Recruiting is expected to kick into gear for football. Coaches are going to make phone calls and cafeteria visits are to be expected, seeing as though the district doesn't want the football team, or the activities tied to it, to perish.
Aside from football, there has also been a significant drop in players for Girls' Basketball. As of now, Morgan Schwab, Myah Hrinko and Ella Walden are the only ninth graders on the team, which could greatly affect the team in later years.
"I think it's because now it's high school, students that just played for fun in middle school aren't ready for the new level of playing that high school brings, and that will affect the school in a negative way because if we don't have enough players, then we don't have a team," Schwab said.
What are coaches and athletes going to do in order to recruit more players?
"I'm not sure what the exact problem was, but I'll get it corrected by next year. I'm already talking to a majority of the girls that didn't play down there so hopefully we'll have about six girls coming up from next year. Now we're speaking to the parents so we'll keep most of our members next year with the incoming freshmen," Girls' Basketball coach John Kaercher said.
Along with the communication between coaches, parents and players, Kaercher is also planning on holding summer practices for new and returning players. Even though some of these past summers have shown a lack of attendance, Kaercher believes that this year will have a more successful turnout.
Even though the numbers are believed to rise within the next few seasons, could the gap between years cause a problem for the success of our programs? For example, if an upperclassmen-heavy boys' basketball team has a year with 15 players on the lineup, but there's only five underclassmen expected to join the following year, what could happen to the team record once the upperclassmen graduate? What does this mean for the success of these teams, assuming that the numbers will be high enough to keep teams remaining?
Could FHS potentially lose sports teams because of the widespread lack of participation? If so , what sports could be at a loss? Would co-op agreements be necessary in order to let students play a sport that they wish to pursue? What beholds of the future depends on the decisions of the eighth and ninth grade athletes.