You say goodbye, and I say hello
Pirates busy during winter meetings, make several transactions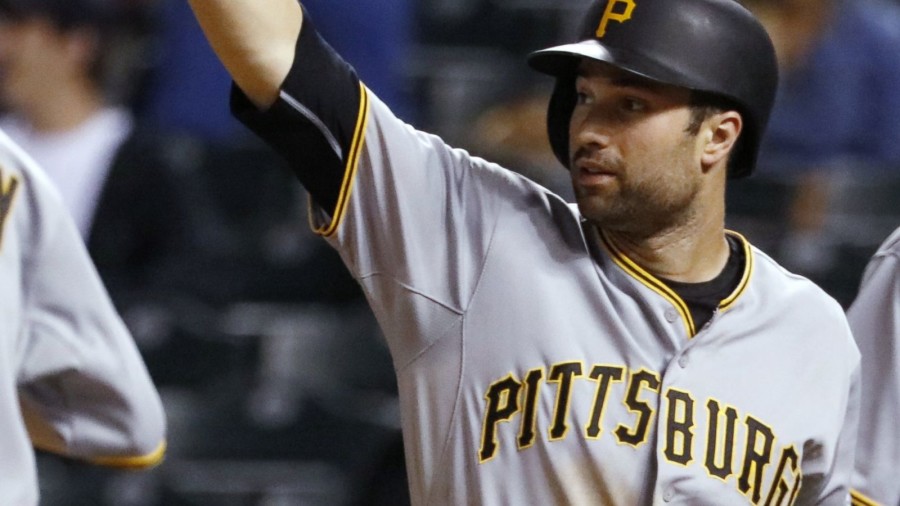 The Pittsburgh Pirates are looking to improve upon their 98 win effort from last year that ultimately led to their elimination at the hands of the Cubs and their eventual Cy Young winner Jake Arietta.
Through the beginning of Dec. the Pirates have primarily looked at using the method of addition by subtraction by choosing to non-tender the contracts of First Baseman Pedro Alvarez and Outfielder Jaff Decker. The Pirates not renewing Decker's contract is not as surprising as the Pirates have a solid outfield currently with a few promising prospects that could be just as effective if not more effective than Decker had been for them. The Alvarez decision on the other hand can be disputed for hours on whether or not it was right or wrong, however, the bottom line is a WAR (Wins Above Replacement) of 0.1 is not good enough for a world series contender and if the Pirates want to be that Alvarez was not the answer.
To this point, the Pirates have not addressed the issue at first base as Michael Morse is expected to hold down those duties going forward. Whether or not the Pirates add a left handed platoon partner to work with Morse is yet to be seen but as of right now it's expected that Morse will be playing first base every day for the Pirates this coming season.
For the Pirates, the biggest story to come out of the Winter Meetings is the same one that broke many Pirates fans hearts when it was announced. Over the meetings the Pirates traded Pittsburgh Native Neil Walker to the Mets for starting pitcher Jonathon Niese. Niese is 61-61 in 182 career appearances with a 3.91 ERA over his eight years with the New York Mets. Towards the end of last season, Niese was pushed out of the Mets starting rotation and served as a member of the bullpen for the entirety of the playoffs. This may be concerning for the Pirates' fans as Niese has comparable numbers to current fifth starter Jeff Locke. Despite this, Niese has yet to work with pitching coach Ray Searage yet which means adjustments could possibly be made and we could see significant improvement to Niese's stats. Another important thing to note is that Niese has three years of club control left meaning that as long as the Pirates are satisfied with what he is bringing to the table he could be a part of the rotation for a couple years to come. So despite the fan base not being in favor of trading a player with local roots it is hard to analyze whether or not this trade will be beneficial to the organization. One thing is for sure that many people feel Walker was worth more than what the Pirates received.
To wrap up, a busy week for the Pirates General Manager Neal Huntington made one final move on Dec. 12 by trading starting pitcher Charlie Morton for minor league pitcher David Whitehead. Whitehead is not expected to make an impact at the major league level for a few years but one thing that this trade does do for the major league club is free up some money to be spent in other areas. It is expected that the Pirates will use the money saved by their transactions to date to sign a relatively high profile starting pitcher from free agency. Despite this busy week for the Pirates, they have seen most of their notable transactions be subtracting pieces rather than adding significant pieces.