Painting over parking problems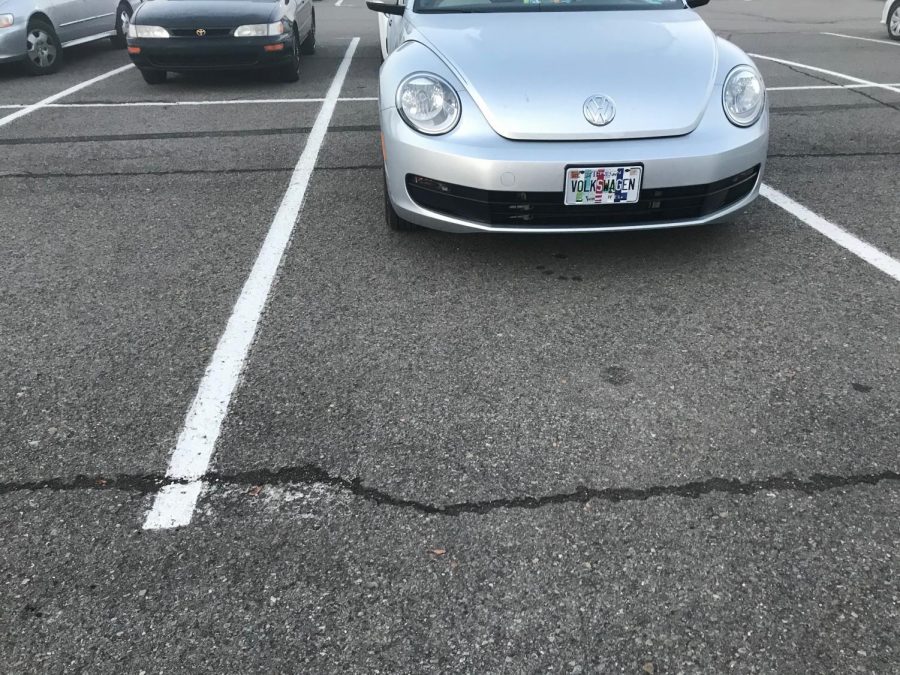 You pull into the student parking lot at Freedom Area High School and see that another student is parked in your spot. This situation confuses you because you know that everyone has assigned spots when they buy their parking passes. However, some students may not know which spots are which, due to the faded numbers in the spots.
Many students at Freedom have encountered this situation, and it occurs more often than most think. Since there are open spots in the parking lot, not too many get upset with it; however, this might be the opposite if the parking lot was full.
A new idea has been proposed to brighten up the student parking lot and to possibly reduce the mentioned situations. This idea was brought up to the school by senior Ashley Rose. Rose's idea is for students to paint their assigned parking spots.
"I was at a Youth Ambassador Program and we were talking about ways to make the school better and more unique and be able to let their students express who they are," Rose said.
For students to participate, they can pay $15 on top of their parking pass fee and be able to paint their parking spot. They will be able to express themselves through their painting that they choose that is within school guidelines.
So far, Rose has met with Superintendent Jeffrey Fuller, high school Principal William Deal, Assistant Principal Steven Mott and Freedom High School's guidance counselors. She has met with this group of faculty to discuss ways to make this idea possible. She also has done research to make sure her proposal was as strong as possible.
Student participation is expected for this idea to work. Students can participate to have fun and express themselves through painting their parking spots. Participation in this event is expected to grow in the upcoming years.
"I think that this year we will have a decent amount of student participation while I do believe it will continue to grow over the years," Rose said.
Students will see how the process works this year and may want to participate next year, as well as in the years to come. Students returning for the approaching school years can participate again and paint their parking spot if they want to. This would allow them to express themselves again.
Although this idea wasn't created to clear up the parking problems, it could be helpful. When students paint their parking spot, they can simply find their painting and park there. This would clear up the confusion of students parking in each other's spots.
"I think that as long as you know what parking spot you are assigned and paint the right one, it will actually improve the parking by people knowing exactly what spot is theirs. Since the numbers are also really hard to see," Rose said.
Once the school year is over, the parking spots will be painted over in black. This allows for students in the upcoming years to create their own illustration on their parking spot.