Workman approved as acting superintendent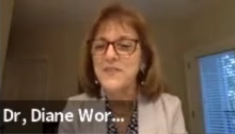 On July 1, Ms. Diane Workman will officially become acting superintendent of Freedom Area High School. As the 2020-2021 school year comes to an end, the COVID-19 pandemic starts to make its way out as a new chapter for Freedom.
Anyone not currently serving as a school official may be confused concerning the current administrative climate in the district. In light of certain changes, the condition has come to a conclusion as such:
Nearing the end of his contract with the district, now-former superintendent Dr. Jeffrey Fuller left his nearly nine-year tenure at Freedom on March 26 for a position with the Pennsylvania Department of Education (PDE). According to school board president Sharon Geibel, the board had been in the process of searching for a new superintendent.In the meantime, formerly-retired superintendent Dr. David Anney was hired to step in until a replacement officer could be found. 
That new replacement came to Freedom by the name of Diane Workman. On May 6, the school board approved her as acting superintendent, with her first day being July 1. "Acting superintendent" is a bit of a catch, but not one the general public should be concerned about.
The acting superintendent will assume all duties and responsibilities of superintendent. The addition of "acting" is simply due to the differences in what qualifies a superintendent as eligible for the position between the states of Maryland and Pennsylvania. Workman must work out a resolution with the PDE. But once she receives that letter of eligibility, she will be transferred to superintendent. The issue itself stems from her extensive work history.
Workman first attended Bloomsburg State College where she earned a bachelor's degree in special education. After working as a special education teacher in Maryland, she earned a master's degree in education from Towson State University and Bowie State University certification in educational administration and supervision. Anne Arundel County,  teacher specialist, principal, and director of special education.
Directly before coming to Freedom, Workman worked at Calvert County Public Schools, where she served as Assistant Superintendent of Instruction, where she oversaw principals, special education, instruction and more.
The school board, staff, and students are looking forward to the change a new superintendent can bring. Ms. Workman is welcomed to Freedom as the district works to bounce back from the pandemic.